After our less-than-ideal attempt at refinishing our stairs and living with them for 6+ months, we knew wanted modern hardwood stairs but were still unsure about the design. Before deciding to renovate our stairs, we needed to find the right style, and with staircases, the possibilities are truly endless.
Whether you're renovating your stairs or building a new construction home, the design possibilities are endless. You can choose to match your staircase to the hardwood floors in your home. Or make a statement with your stairs by contrasting the colors around the stairs.
Here are 11 of our modern hardwood stairs ideas if you're considering renovating your stairs (or for new construction homes).
1. White and Natural Transitional
We love the balance of light oak steps and white newel posts. Plus, the contrast with black spindles really makes these stairs pop without standing out.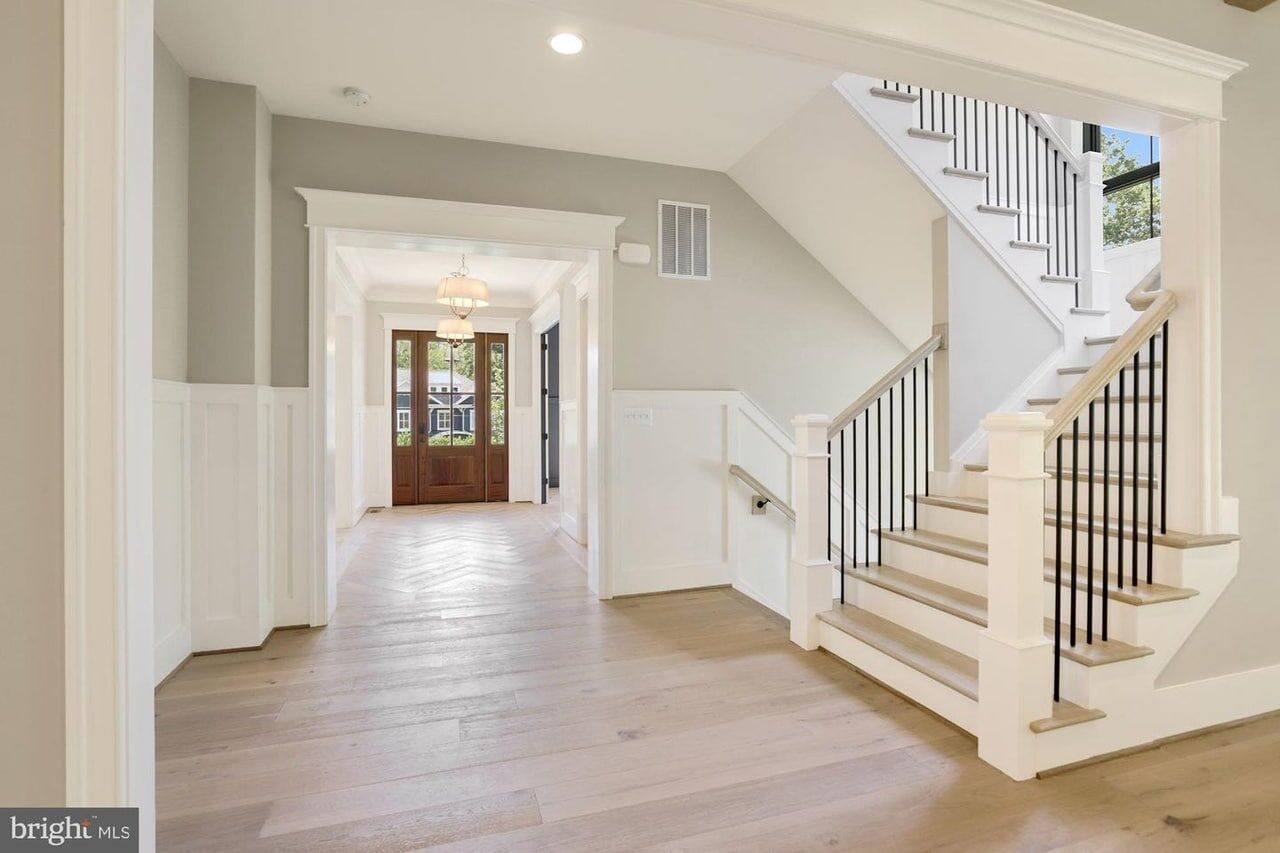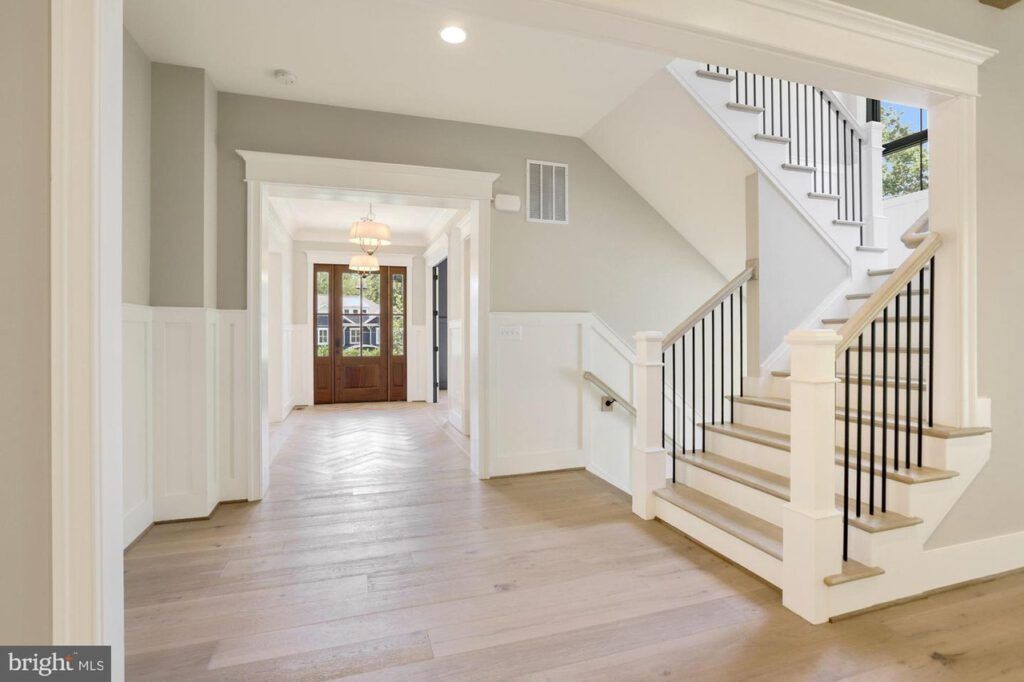 2. Bright and Aery with Grey Wood
While the wood in this inspiration is a bit greyer than our floors, we love the modern newel posts and overall design. This is an excellent reminder that simple can look great in the right space.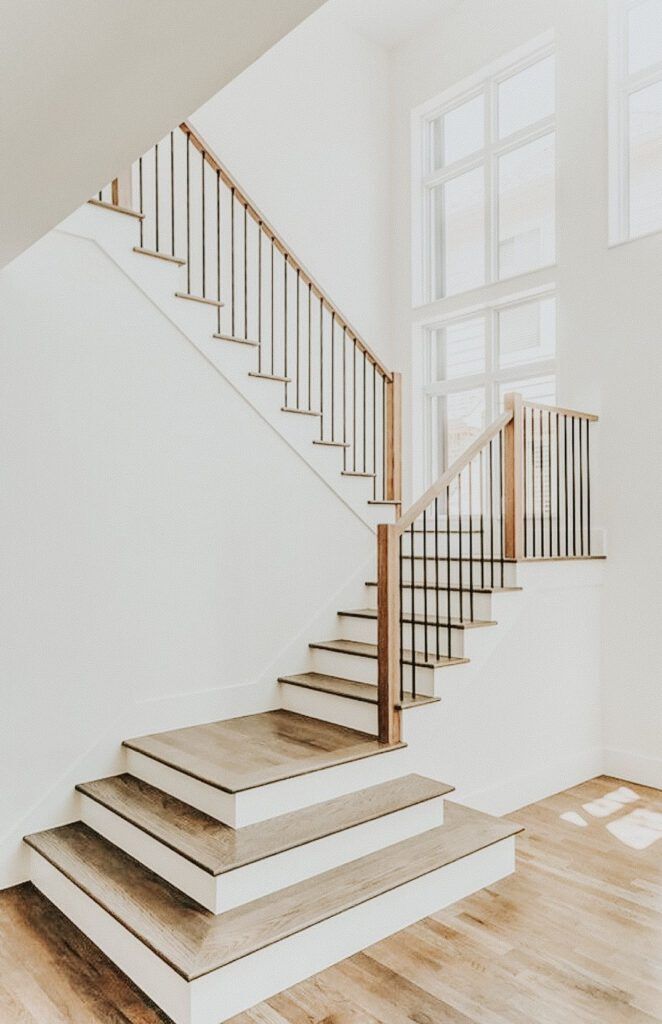 3. Black Iron Contrast with White Oak
Wow! The black iron railing on these natural steps offers a ton of contrast that definitely makes a statement. Plus, it ties in well with the black accents across the rest of the space.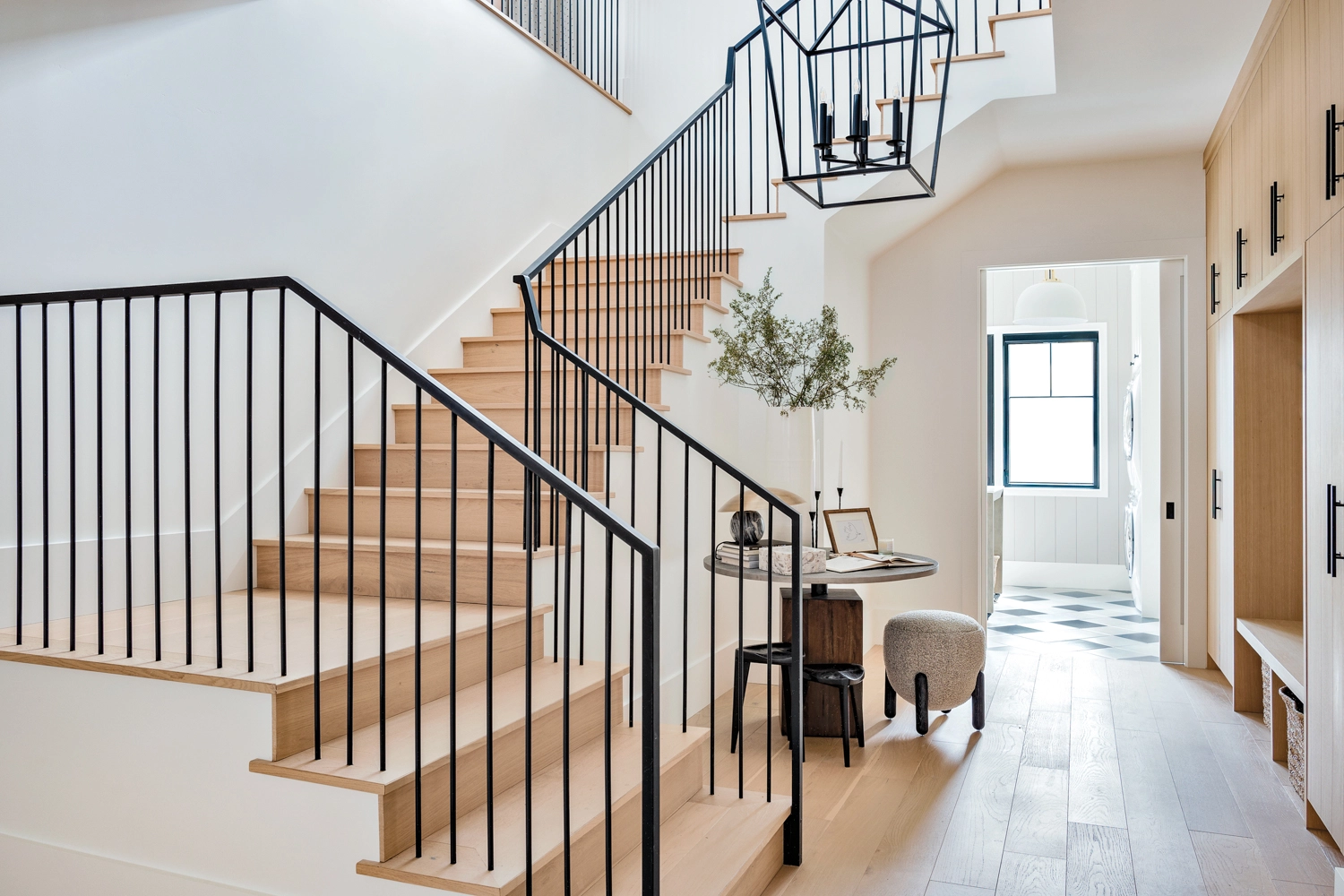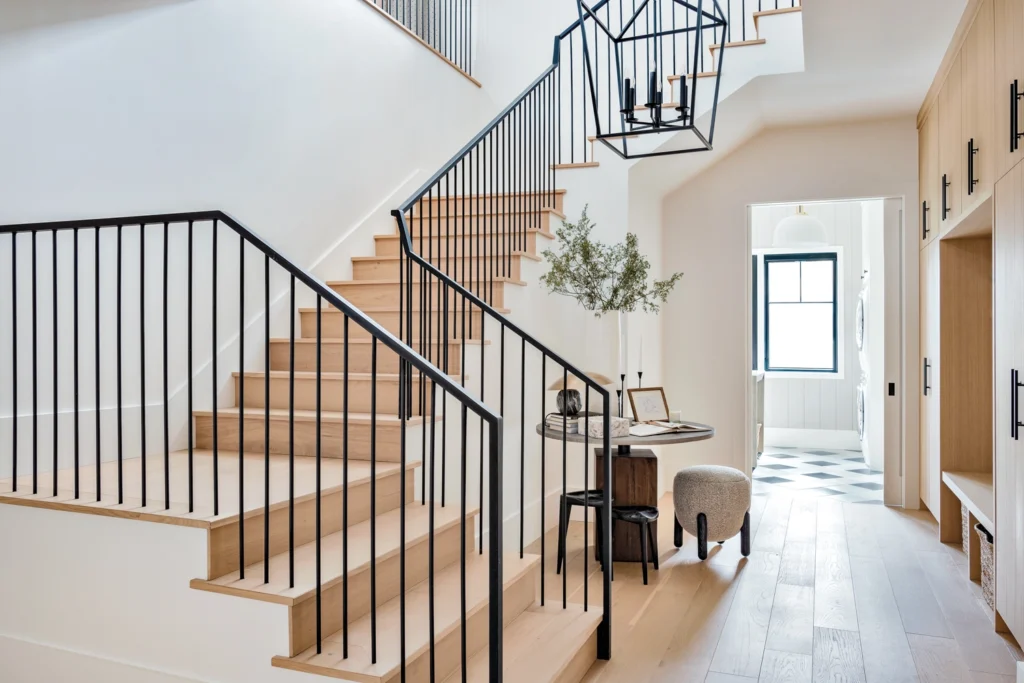 4. Black Iron with No Base
This design by DK Studio offers a great option for dressing up a simple staircase without base stairs. I also like how the black railing really contrasts with the bright white colors.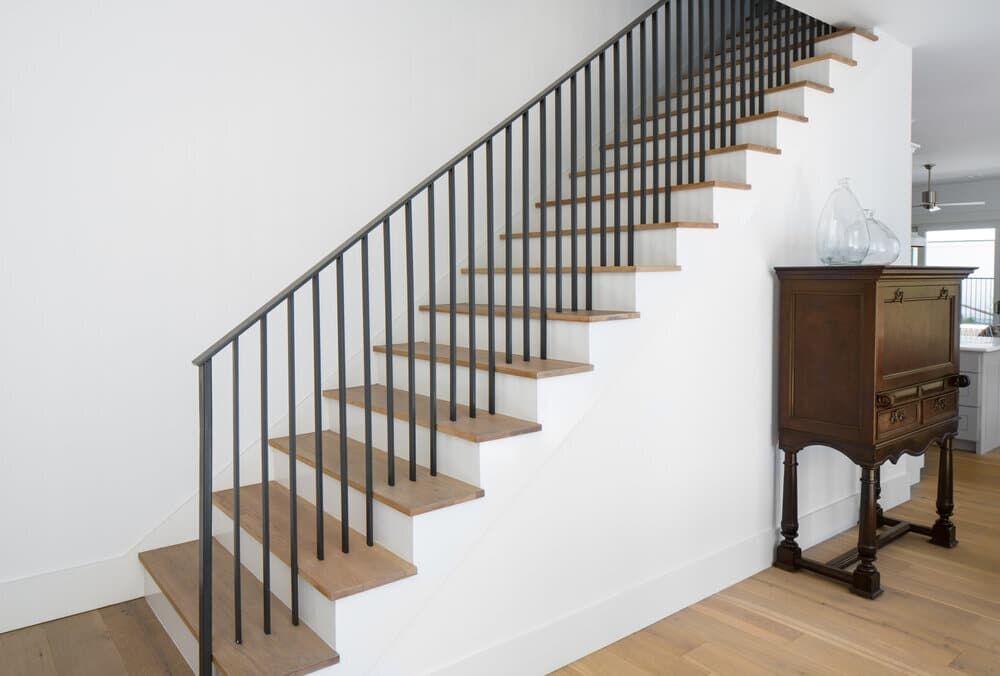 5. Modern Oak Bannister
While I don't love the carpeted stairs in this inspiration, I do love the simple railing and newel post contrasting the black spindles.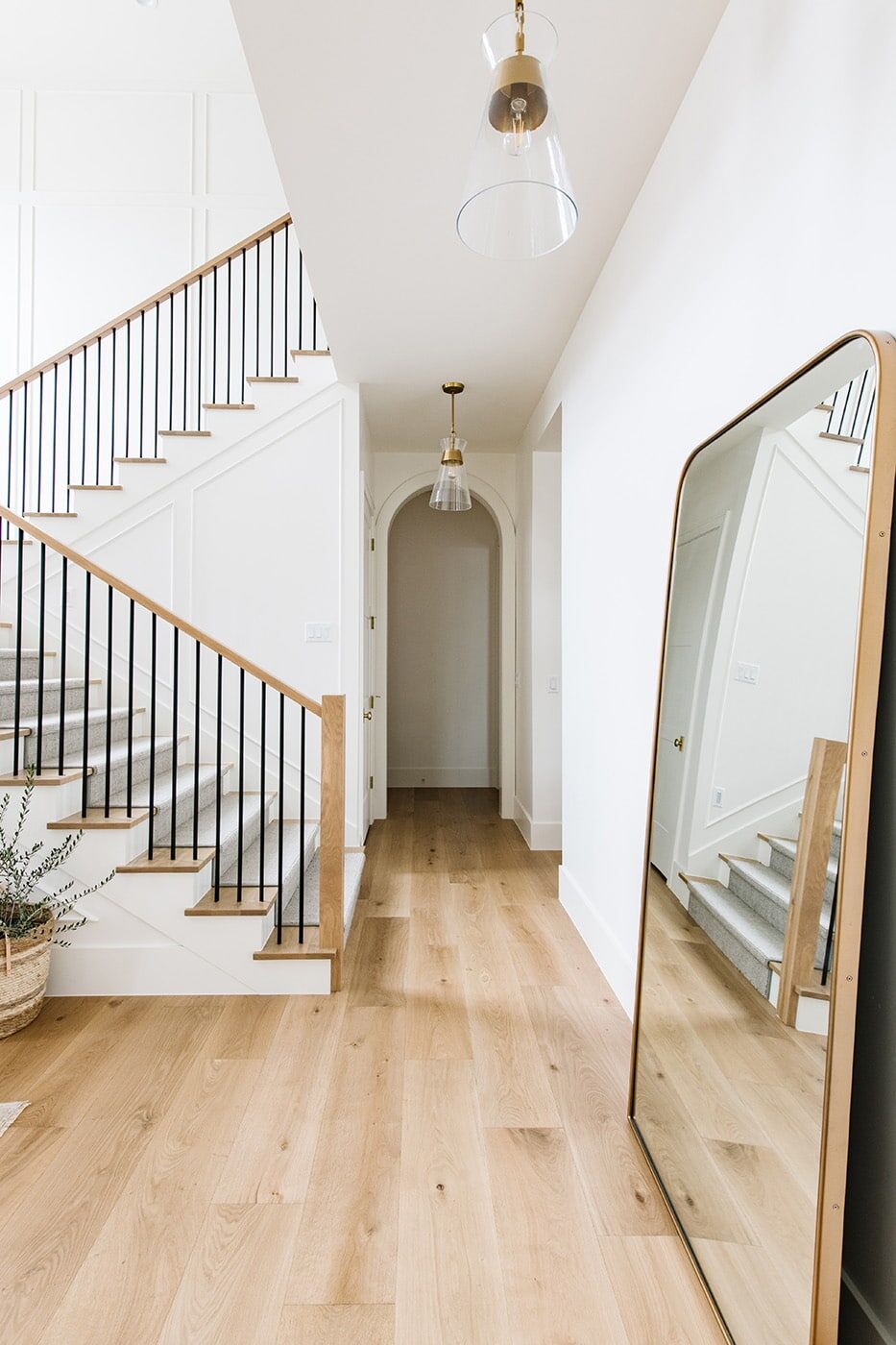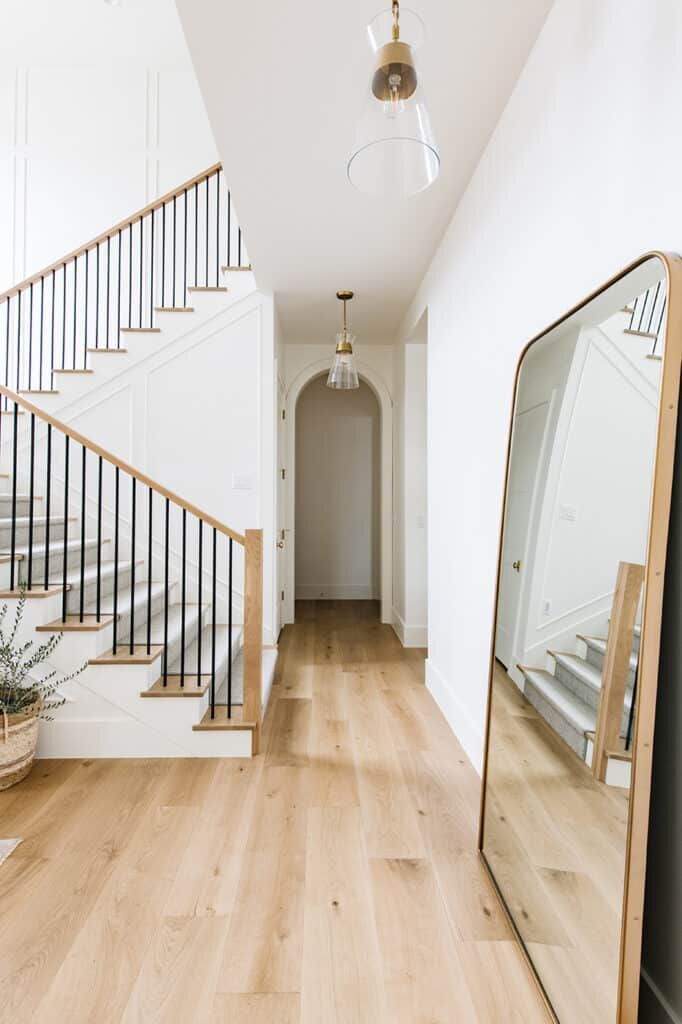 6. Modern Farmhouse Stairs
More of a farmhouse style, instead of balusters, these stairs use wire plus an "X" design meant to mimic wood farm fences. While this is a bit too much farmhouse for our style, we still love the design.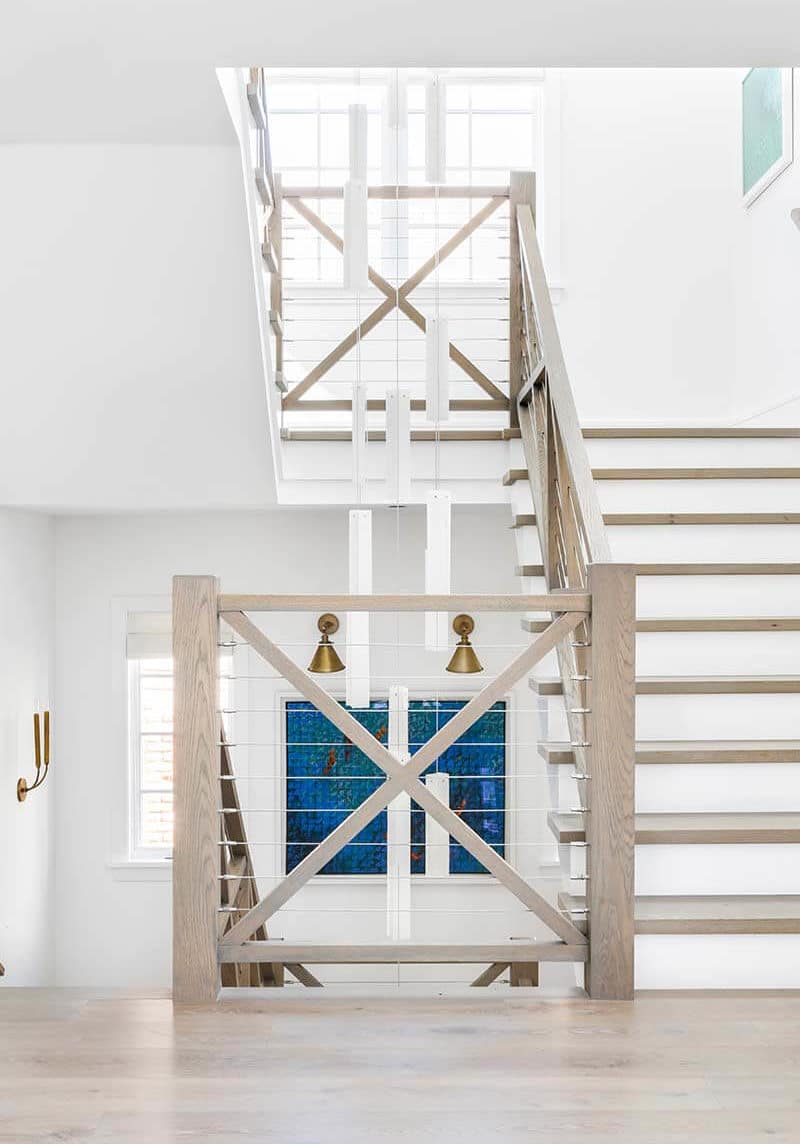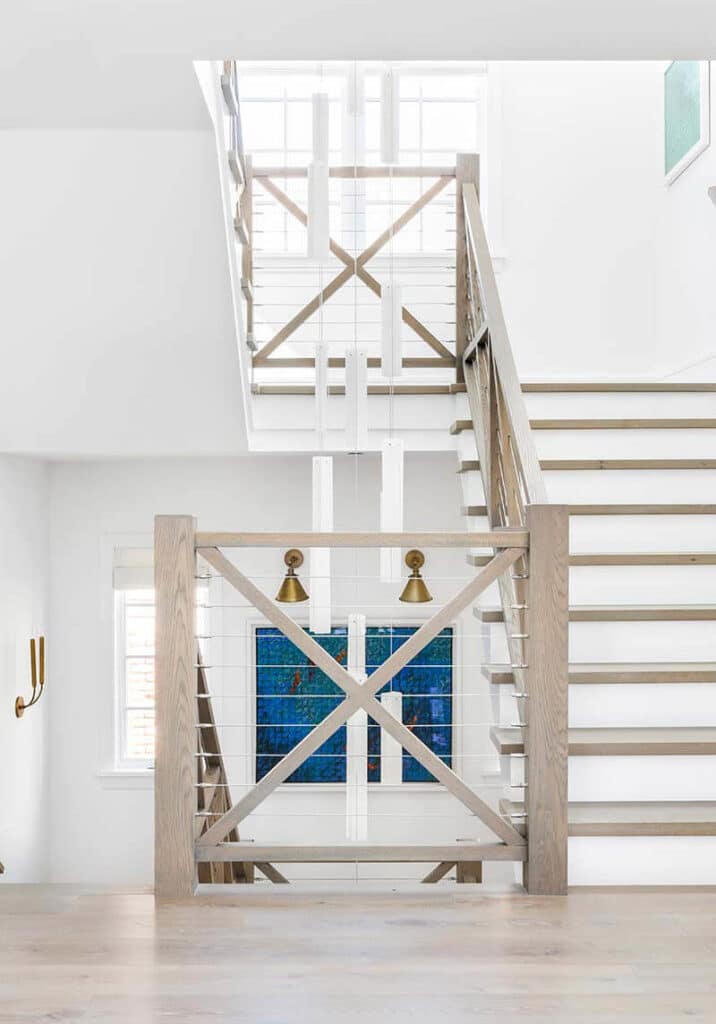 7. Elegant and Sophisticated Balusters
These balusters take elegance to a whole new level. And it reminds us that balusters can make a huge difference in your stairs. But we also assume these intricate type balusters are not cheap. Typically, the more complex the design, the more expensive.
8. Simple White and Natural
The simplest stairs on our inspiration list, we love the natural balance of wood and white paint. But we aren't a fan of mixing the two on the newel posts at the base steps. Instead, we'd prefer to see the newel post be all white for this design since there's already a lot of wood.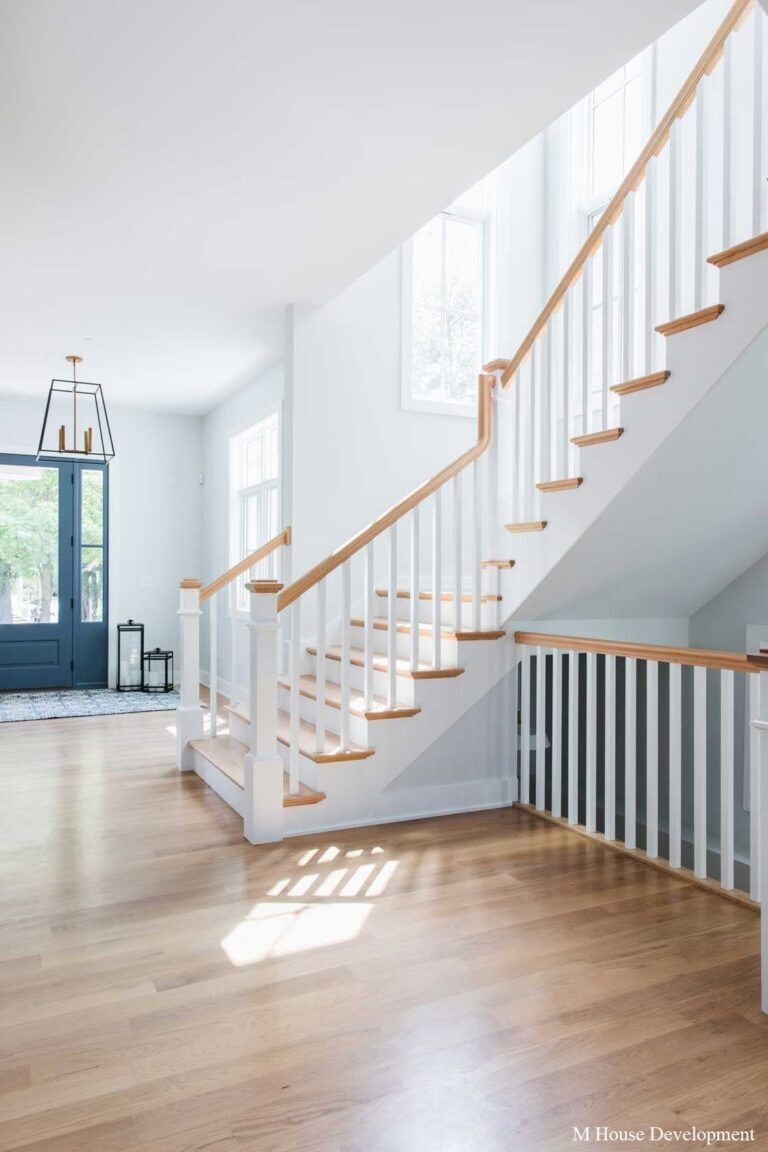 9. Intricate White Oak with Modern Metal Railings
While a pretty simple design, these stairs use unique angles combined with a metal railing to add sophistication. Plus, instead of newel posts, we love that they used a thicker version of the balusters with a base to differentiate while blending in.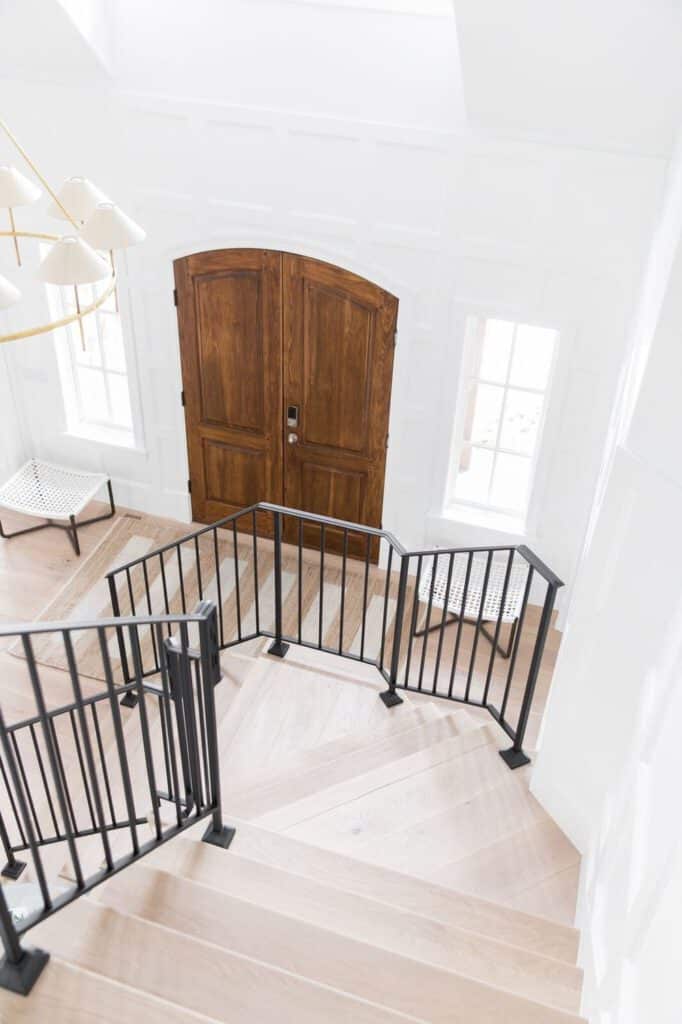 10. Farmhouse Bannisters and Railings
Similar to the farmhouse design above, the railings on these stairs mimic a classic straight wood fence design found on a farm. While we love the white balance with the wood steps along with the sconces, the fence design is definitely a lot. Since our house is more transitional, this design would likely be out of place.
11. Modern Hardwood Stairs with a Twist
These stairs help bridge modern and traditional designs with twister iron balusters and a black railing. But the contrast against stark white risers and paint in the space help bring to make this design look more modern and elegant.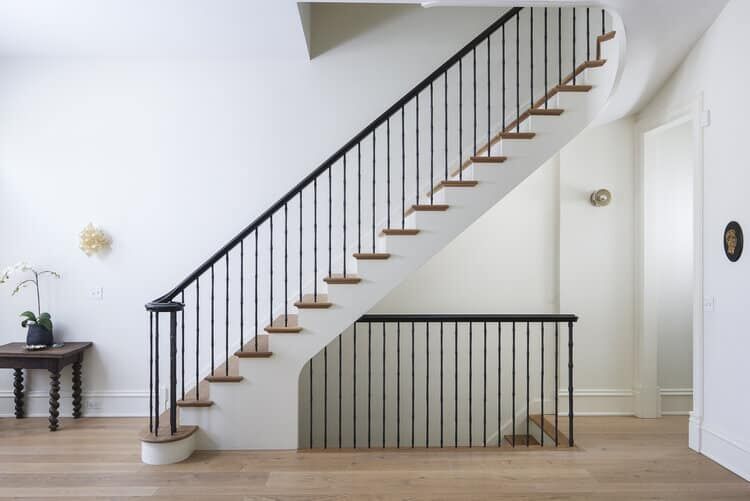 Bottom Line
Based on these inspirations, we decided we loved the look of simple black square balusters but wanted to bring in white and natural tones as well. Since we already knew we wanted our treads to match our white oak floors, adding white newel posts was an easy choice.
What are your favorite stair design inspirations? Let us know in the comments below!