Are you the proud owner of a beautiful parquet floor that you feel is stuck in a bygone era? Don't worry! There are ways to give your parquet floors a modern makeover that will leave them looking chic and stylish. Keep reading for our best ways to make your parquet floors look modern.
Plus, for more great content, check out our recent project updating our entire home with hardwood floors!
What are Parquet Floors?
Parquet floors, also known as wood-block flooring, are made up of wooden blocks or tiles, which are arranged in patterns such as chevron or herringbone to create a beautiful and intricate design.
Parquet floors first rose to popularity during the Victorian era as a way for homeowners to show off their wealth and status through their home decor. While these types of floors can be quite beautiful and luxurious, they can also feel quite dated and old-fashioned. But they are also making a comeback in modern homes as homeowners seek to add a touch of elegance and sophistication to their spaces.
Are Parquet Floors Still in Style?
Yes! While parquet floors were once seen as old-fashioned, they are now making a big comeback in modern homes. This style of flooring is incredibly versatile, with many different types of patterns and designs to choose from.
So how can you update your parquet floors to make them look more modern? Here are a few simple tips and tricks to get you started:
5 Ways to Modernize Old Parquet Floors
1. Start with a good deep clean.
Parquet floors can be notoriously difficult to keep clean, as the individual pieces of wood tend to trap dirt and dust. However, starting with a thorough deep clean will not only make your parquet floors look brighter and fresher, but it will also give you a good base to work from when it comes to making any further changes.
To clean your parquet floors, start by vacuuming or sweeping them well to remove any loose dirt and dust. Next, use a mop with warm water and mild detergent to manually clean the floor. Avoid using harsh chemicals or stripping solutions, as these can damage the wood over time. We use a mixture of 3 parts water and 1 part ammonia to clean our hardwood floors without damaging them.
2. Consider Refinishing or Painting your floors
One of the best ways to give your parquet floors a modern makeover is by refinishing or painting them. Refinishing involves sanding down the existing flooring and replacing or repairing any damaged or worn areas before applying a new protective finish that will help preserve the new look and protect your floors from damage in the future.
Another option is to paint or stain the wood, which can give your parquet flooring a more modern, monochrome look. Opt for a light and airy color scheme if you want to create a more modern feel, or go for something dark and dramatic if you're after a more classic look.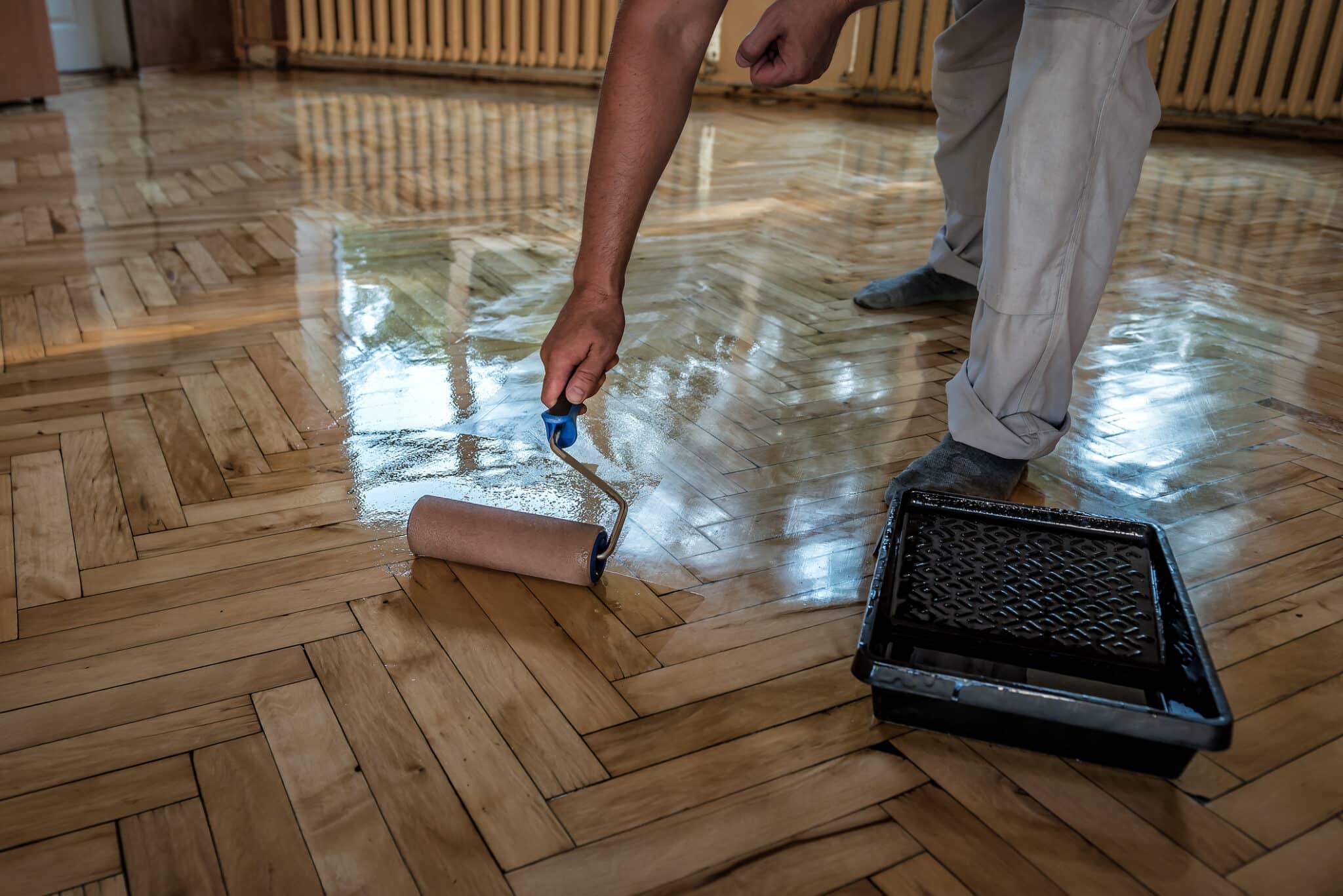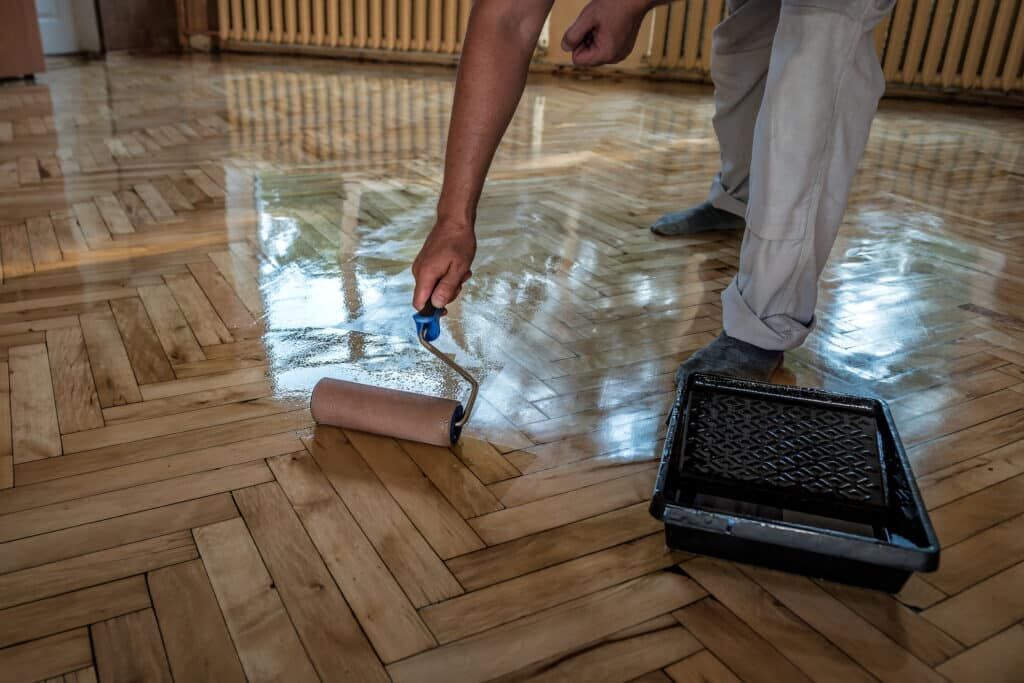 3. Update the Hardware.
Finally, take a look at the hardware around your parquet floors – such as door handles, skirting boards, and so on – and see if it could do with an update. Replacing old and worn-out hardware with new and more modern pieces is a quick and easy to modernize your space with parquet floors.
4. Paint the Walls Light Colors
One easy way to make your parquet floors look more modern is to paint the walls in light colors. Dark walls can make parquet floors look heavier and older. Instead, opt for lighter colors like white, cream, or pale blue. This will help brighten up the space and make the parquet floors pop.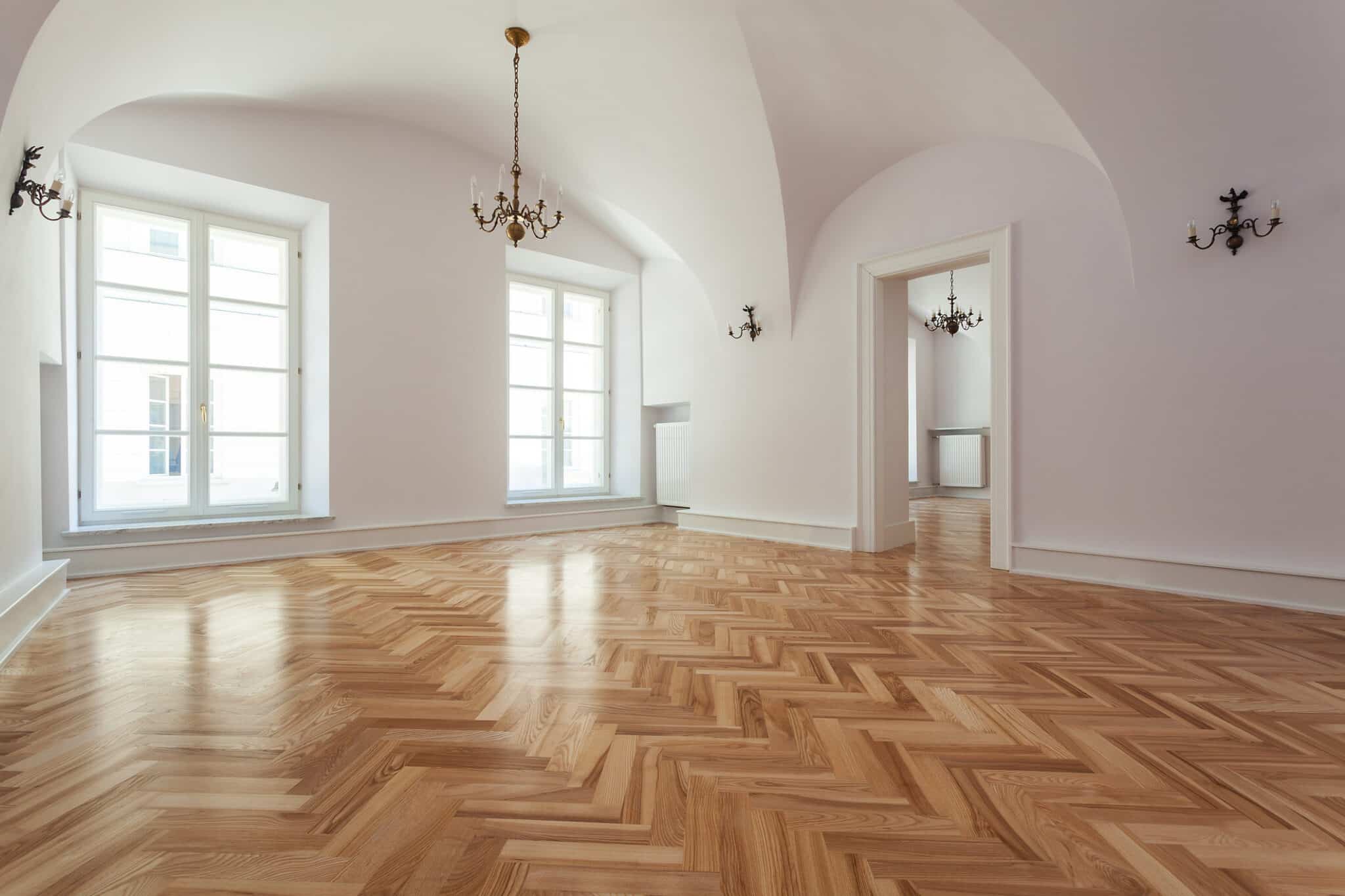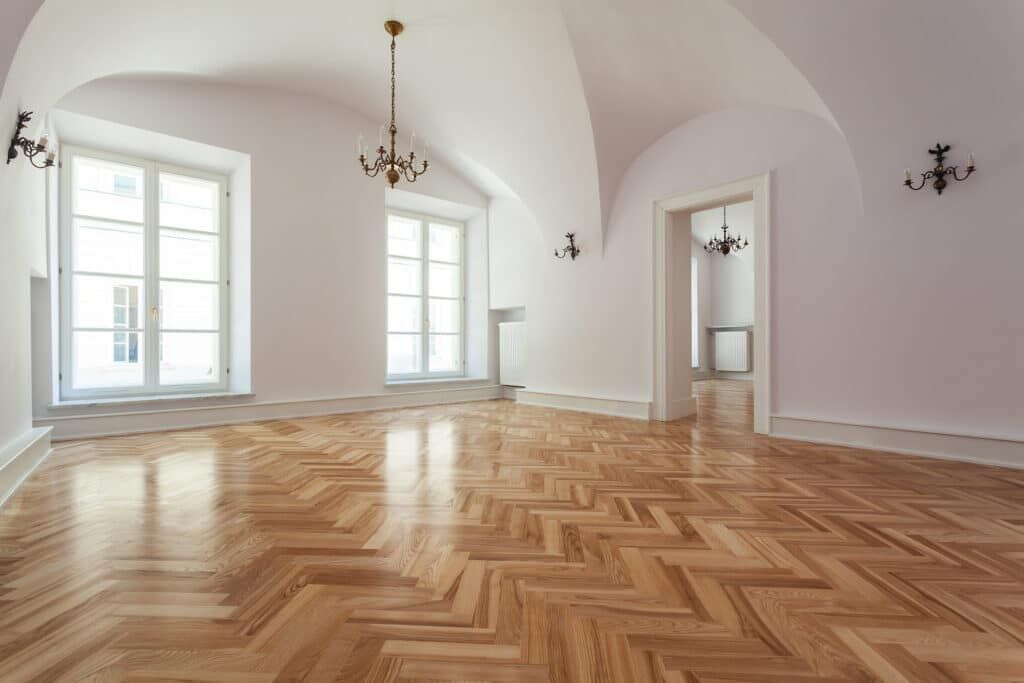 5. Add Area Rugs
Area rugs are a great way to add color and pattern to your parquet floors. Choose an area rug that has a modern design and complements the colors in your room. Area rugs can also help protect your parquet floors from everyday wear and tear.
How to Refinish Parquet Floors
If you want to refinish your parquet floors and make them look more modern, start by thoroughly cleaning the flooring to remove any dirt or dust.
Once the floors are clean, sand them down with a fine-grit sandpaper until you have a smooth surface.
Next, apply a coat of wood sealer and let it dry according to the manufacturer's instructions. This will help protect your floors from damage and wear.
Finally, apply a protective finish or polyurethane to the flooring and let it dry completely before using your parquet floors again.
Bottom Line
With just a few simple changes, you can easily modernize your parquet floors and give them a chic new look. So why not put these tips into action today? Your floors will thank you for it!
Parquet floors are making a comeback! These classic wood floors have a beautiful geometric pattern that is eye-catching and unique. While parquet floors have a timeless look, they can sometimes appear dated. If you have parquet floors and want to give them a more modern look, try painting the walls in light colors, adding area rugs, and changing up the furniture. With these simple tips, you can easily modernize your parquet floors!