Before we installed all the new floors, we also decided to paint the entire house ourselves. While this was definitely an undertaking, the biggest challenge was picking colors. Ultimately we decided on two colors, Sherwin Williams Agreeable Gray and SW Greek Villa. In this post, we'll talk about everything to know about Agreeable Gray and real pictures of how it looks in our house. Plus, we'll discuss why we chose to repaint some rooms away from Agreeable Gray after we finished!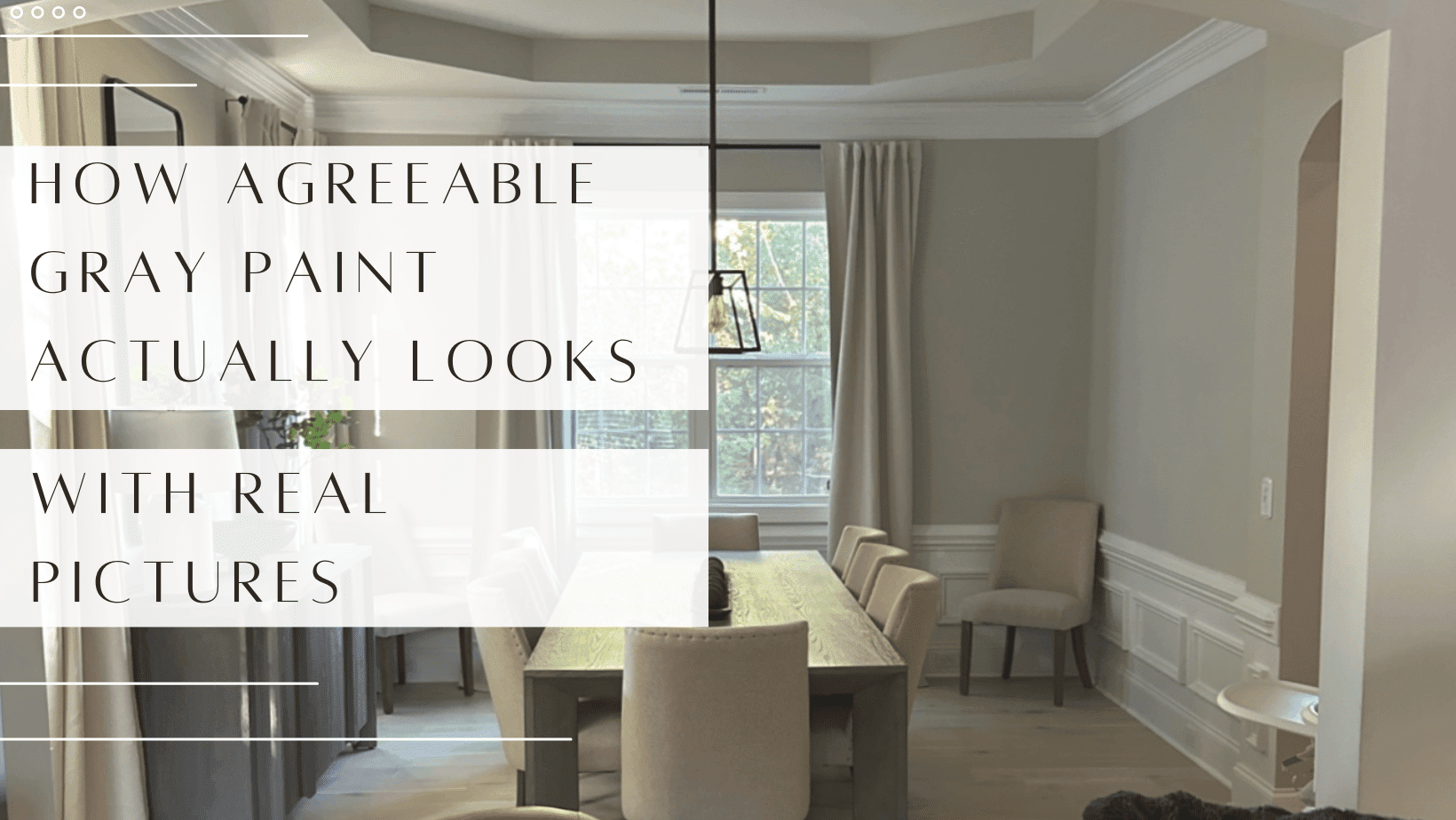 What is Agreeable Gray?
Agreeable Gray is a light to medium gray with warm undertones. It's a very popular color because it's so versatile and goes well with almost any other color. We've seen it used in both modern and traditional homes, and it always looks good!
What are the Undertones in Agreeable Gray?
As we mentioned, Agreeable Gray has warm undertones. This means that it will look slightly different in every room due to the lighting. In a room with lots of natural light, it will look more like a very light gray. But in a room with less natural light, it will look more like a medium gray.
Some articles talk about Agreeable Gray having green undertones, but personally, I've never seen this in the color.
We've seen Agreeable Gray in a few different friends' homes, and it always looks different! This can be a blessing or a curse, depending on the lighting of where you're painting. Because of this, we'd definitely recommend trying samples in every room you're painting.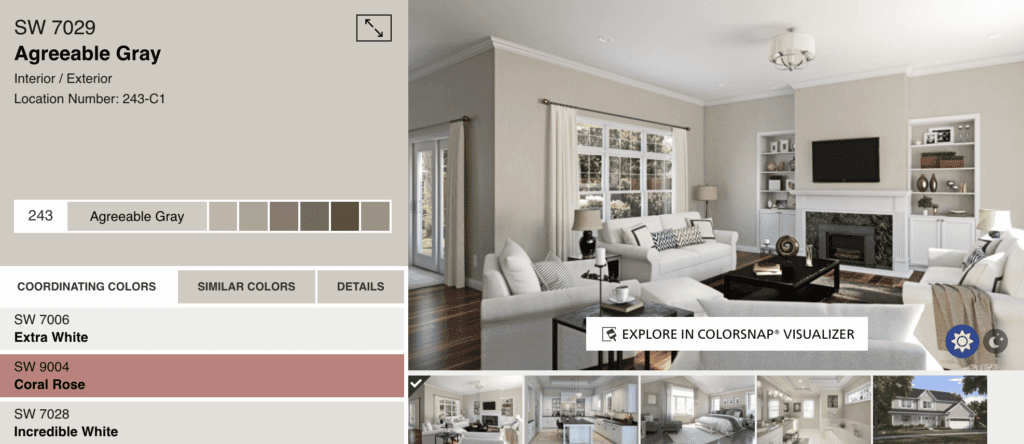 What's the LRV of Agreeable Gray?
The LRV (or Light Reflectance Value) of a color is how light or dark it is. The higher the number, the lighter the color. Agreeable Gray has an LRV of 60, which means it's on the medium-to-lighter side.
To give you some perspective, Sherwin-Williams Pure White has an LRV of 94, and Black Magic has an LRV of 5 (almost black!).
What Colors Go Well With Agreeable Gray?
Agreeable Gray is such a versatile color that it goes well with almost any other color! We've seen it used with both light and dark colors, and it always looks good.
Some popular colors to use with Agreeable Gray are:
White (SW Greek Villa, Alabaster, or Extra White)
Light grays (SW Mercurial or Benjamin Moore (BM) Gray Owl)
Navy (SW Naval, Anchors Aweigh, or Mountain Fig)
Now that we've talked about all the basics of Agreeable Gray, let's see how it actually looks in our home. Plus, how we like it one year later.
How Agreeable Gray Looks in our Home [Real Pictures]
As we mentioned above, natural light is the biggest factor in how Agreeable Gray actually looks in your home. As you'll see in the pictures below, certain spaces, like our dining room, look incredibly bright with Agreeable Gray, while others look very dark due to a lack of natural light.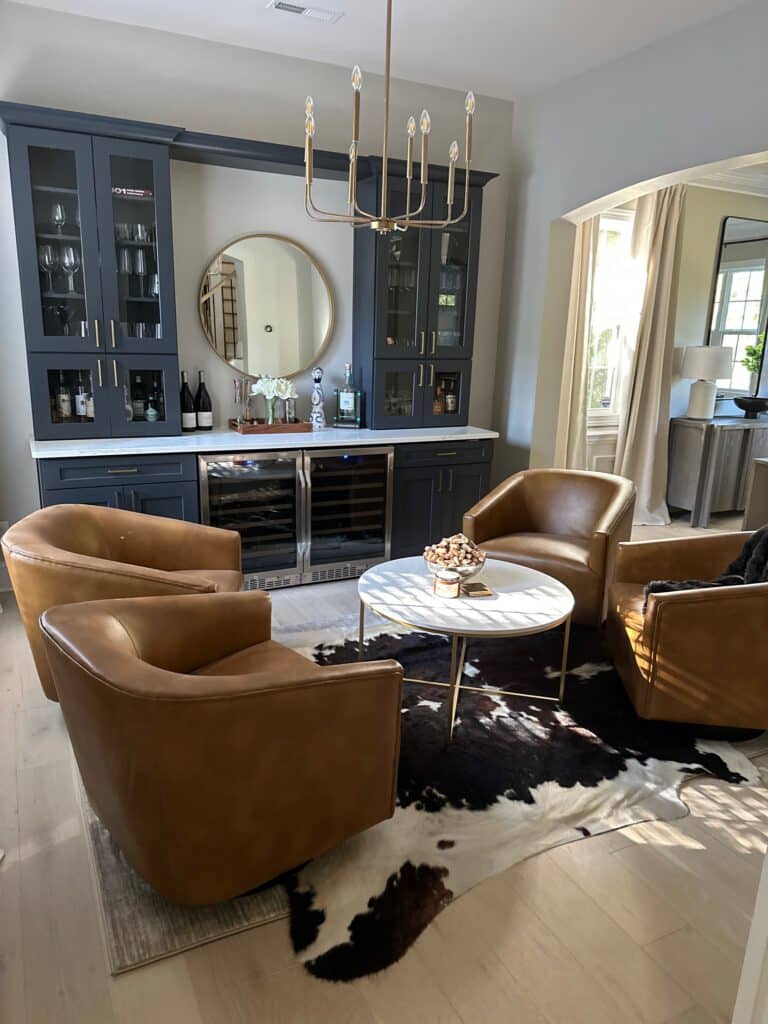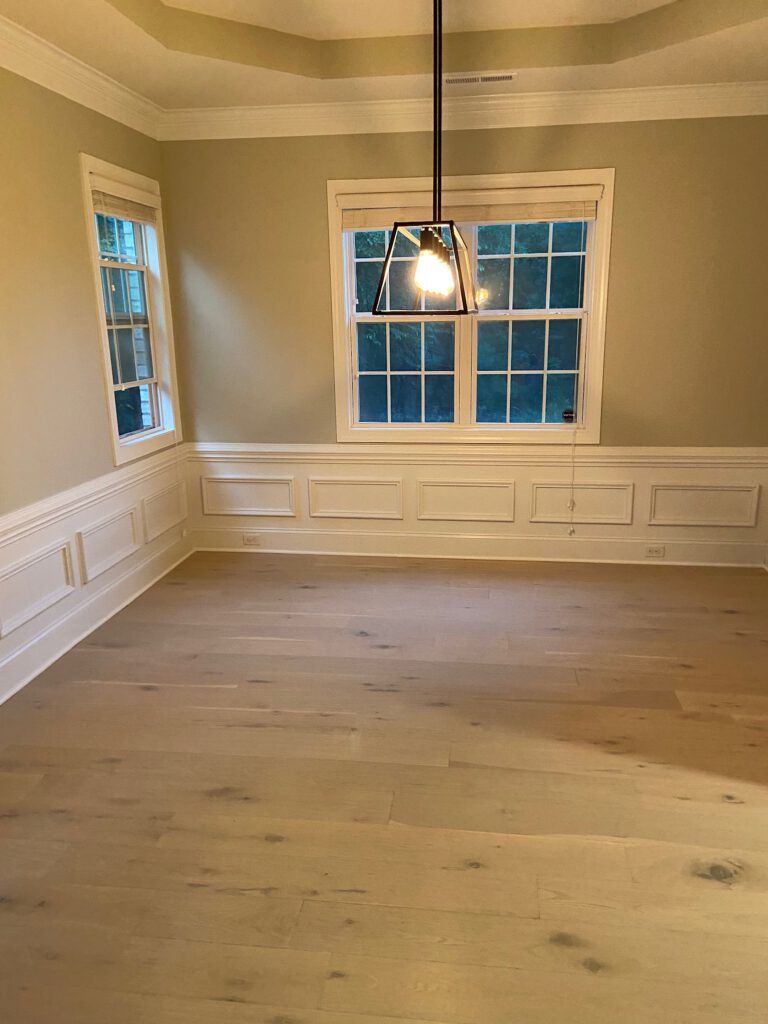 How We Picked Agreeable Gray?
We honestly choose Agreeable Gray because of the overwhelmingly positive reviews we read online. This is one of the most talked about colors online and a "Top 50" color for Sherwin Williams. When we first painted our house, we knew we wanted neutral colors but were hesitant about painting white throughout. Agreeable Gray was the perfect middle-ground at the time.
So how did it fair 1 year later?
Our Review 1 Year Later – Would we Recommend Agreeable Gray?
While we love Agreeable Gray in certain rooms of our house (the ones with natural light), other darker rooms didn't look as great. After a year of living with Agreeable Gray in our kitchen, living room, and primary bedroom, we ended up repainting to Greek Villa. In the end, we wanted a brighter and lighter feel to those rooms that we just weren't getting from Agreeable Gray.
We'd recommend Sherwin-Williams Agreeable Gray if you're looking for a mild, neutral gray color for a room with natural light. Otherwise, if you want a neutral look and don't have as much natural light, we'd recommend a brighter white color like Greek Villa or Alabaster. Once we repainted the rooms mentioned above, they instantly felt brighter!
Bottom Line
Agreeable Gray is a lovely light-medium gray color with warm undertones. It's one of the most popular gray colors for good reason – it's incredibly versatile and can look either light or dark depending on the lighting in your home.
We personally love Agreeable Gray but found that it can look quite dark in rooms without a lot of natural light. If you're considering this color, we recommend painting large swatches on your walls and observing how it looks throughout the day to get an accurate idea of how it will look in your home.
Have you ever used Agreeable Gray before? We'd love to hear your thoughts in the comments below!