If you're a fan of Restoration Hardware (and let's be honest, who isn't), you may find yourself in sticker shock at the prices. But with a few insider tips and tricks, you can easily save thousands on your next RH purchase.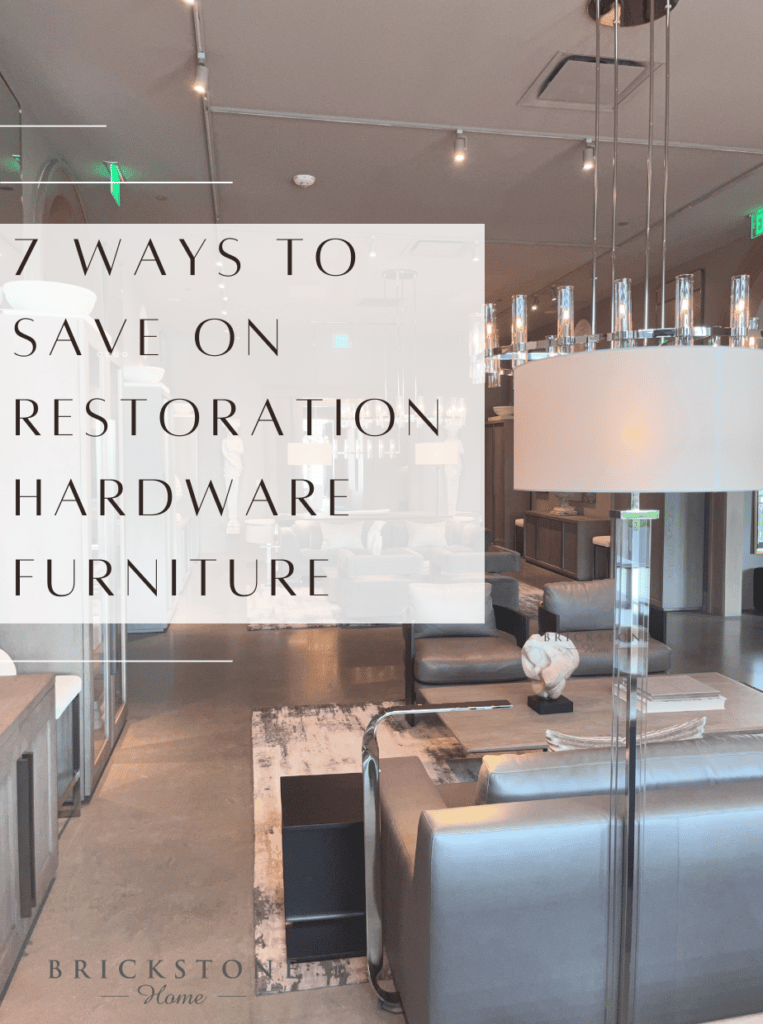 7 Ways to Save at RH Furniture
1. Visit an RH Outlet Near You
The first and most obvious way to save on RH furniture is to visit an Outlet near you. Currently, there are 37 RH Outlets in the United States, typically located around major metropolitan areas. So if you live in or near a city, there's a good chance you're close to one. Even if you have to drive a few hours, it's worth it to save 40-60% off retail prices.
RH Outlet stores also sell floor models (unlike traditional sales galleries). Floor models are typically discounted 20-60% depending on their condition.
One caveat is that RH Outlets don't ship items. This means any items (including large furniture) that you buy at a store are your responsibility to transport. But don't worry; there are plenty of private delivery services that will transport RH furniture for you. At our RH outlet, the sales associate gave us a sheet of paper with a list of five commonly used shippers. We ended up selecting one who transported our dining room table 100 miles to our house for about $200.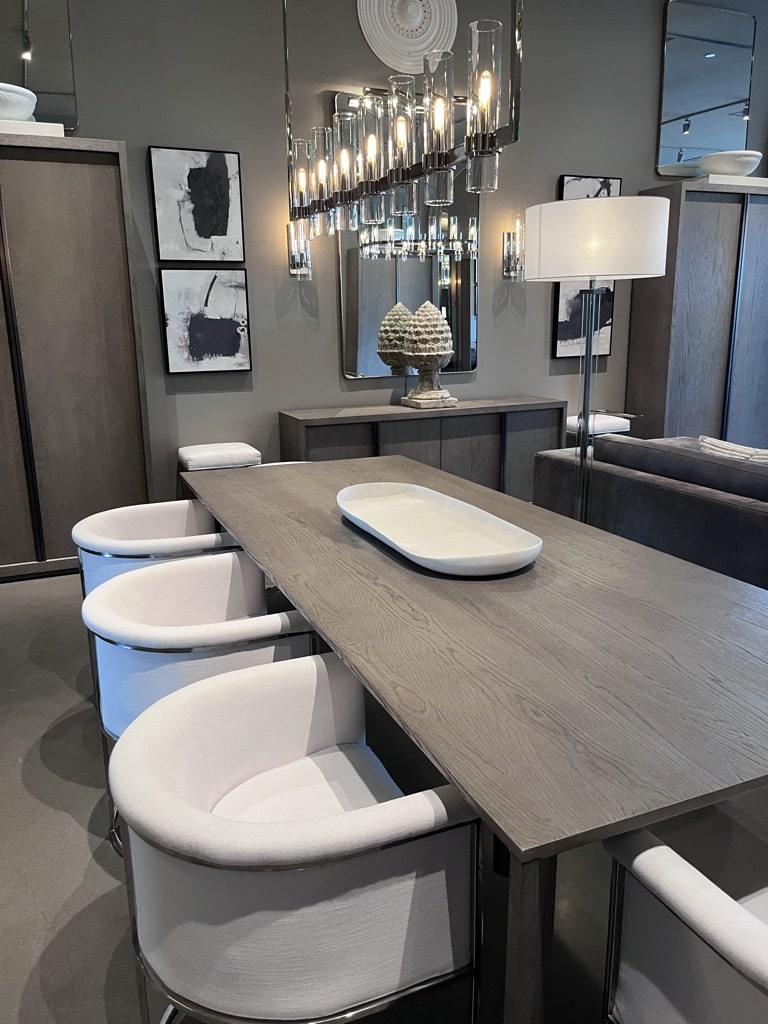 2. Sign up for the RH Members Program
If you're a shopper at Restoration Hardware or buying larger items (like furniture), then signing up for the RH Members Program is a no-brainer. For an annual fee of just $175, you'll enjoy plenty of perks, including:
25% savings on all full-priced items
Additional 20% savings on all sale items
Complimentary services with RH Interior Design
Special financing available with the RH Credit Card
With such great savings, the RH Members Program more than pays for itself – and then some! Plus, it's the perfect way to save on Restoration Hardware's high-quality furniture and home decor.
3. Apply for a Restoration Hardware Credit Card
If you're approved for a Restoration Hardware Credit Card, you'll enjoy exclusive financing offers that can help you save on your purchase. At a minimum, all RH Credit Card financing plans include the following benefits:
Buy now, pay later with the RH Credit Card
Revolving line of credit you can use for future purchases
24/7 online account management
But card holders can also gain access to preferred financing (if they're also a member of the RH Members Program), including 0% APR for 12 months.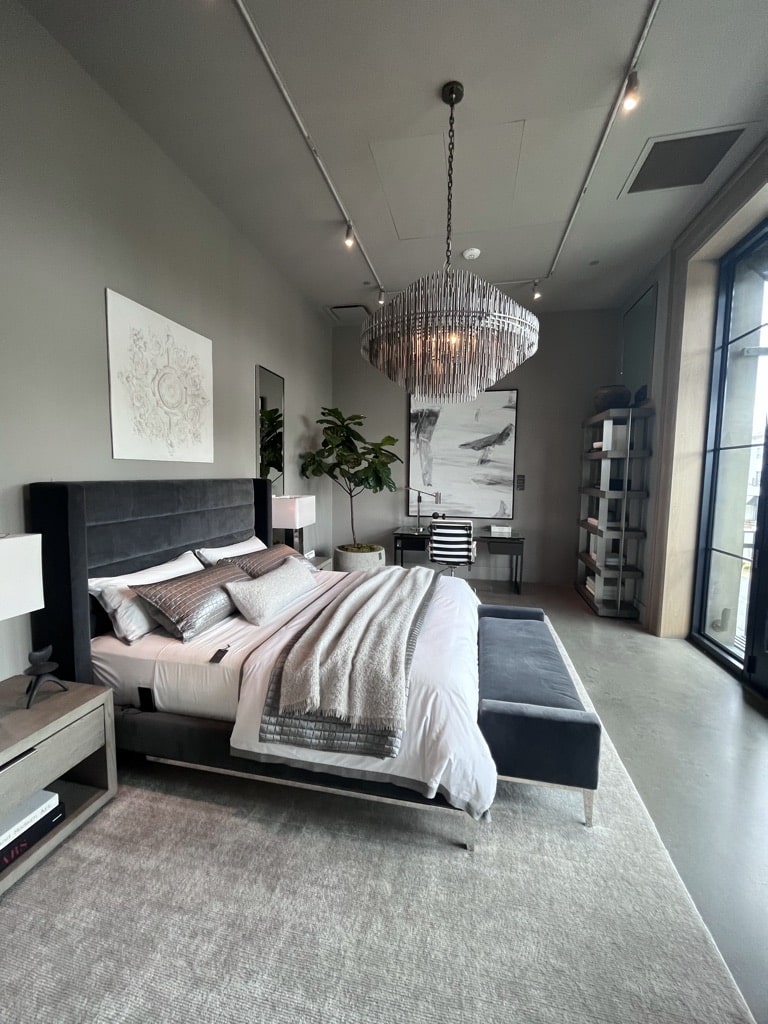 4. Shop Final Sales Online
If you can't make it to an Outlet, the next best thing is to keep an eye on the sales section of the Restoration Hardware website. RH Furniture updates the sales section of their site pretty often and offers up to 70% off final sale items. This means you can't return any items you buy, so make sure you're confident in the piece you're buying.
5. Sign up for the Restoration Hardware Email List
Signing up for the RH newsletter is a great way to be alerted of the latest sale items. While popular items rarely go on sale, when they do, they always go quick, so finding them early is key.
You'll also want to sign-up for the RH Outlet newsletter if you have one nearby since they occasionally run seasonal sales around holiday weekends.
6. Join an RH Facebook Group
You can find fantastic deals by buying lightly used or resold RH furniture through social media groups. There are several furniture-focused Facebook groups where members post sales and resell high-end furniture items. This group we're a part of focuses on Restoration Hardware & Arhaus resell items, including both new and used items.
I've frequently seen new and like new products sold through the group for 50% off. This is also a great route to find items from previous furniture collections that are no longer sold. Many of the sellers seem to be home stagers or just high-end buyers who have had a change of heart.
Since these are usually national groups, you'll want to search for sellers near you. Most of the time, you'll need to coordinate shipping or pick-up of items due to their size and weight.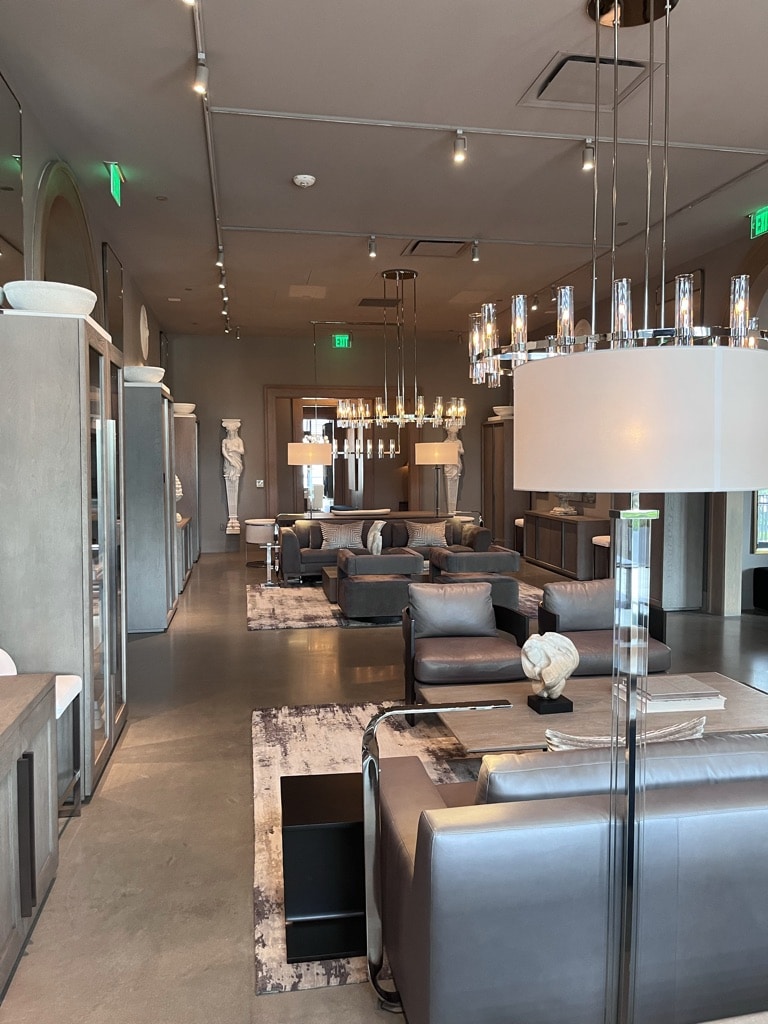 7. Consolidate Orders for Flat Rate Shipping
If you're looking to save on shipping costs at RH, one great tip is to consolidate your orders with friends. RH offers flat-rate shipping on applicable products, so by consolidating your orders into one shipment, you can save a significant amount on delivery fees. Plus, their white glove delivery professionals will oversee your delivery to ensure a seamless experience. So not only will you save on shipping costs, but you'll also get peace of mind knowing your order is in good hands.
You can see RH's current shipping fee's below based on your distance from a local gallery.
| | |
| --- | --- |
| Delivery Area (Distance from nearest US Store) | Flat Rate for Deliveries |
| Within 50 miles | $279 |
| Between 51 and 100 miles | $399 |
| Between 101 and 150 miles | $549 |
| Between 151 and 200 miles | $699 |
| Over 200 miles | $849 |
| Alaska / Hawaii | $1,699 |
It's also important to note that this fee only applies to furniture shipping. Smaller items will be shipped via UPS based on the value of the item, with shipping fees ranging from $6.95 to $244.
Conclusion
There are plenty of ways to save on Restoration Hardware furniture if you know where to look. By taking advantage of sales, outlets, and memberships, you can get the high-end furniture you want without breaking the bank. So keep these tips in mind the next time you're shopping for Restoration Hardware furniture and home decor. You'll be glad you did!
What are your favorite tips for saving on Restoration Hardware furniture? Share them with us in the comments below!