Quartz countertops are one of the most popular choices among homeowners who are looking to upgrade their kitchen or bathroom. We love the look of quartz and went ahead with installing it as our countertop in our home bar project. But that doesn't mean quartz is perfect. Like any material, it has its pros and cons.
In this guide, we'll explain everything to know about quartz. Plus the top 10 pros and cons about quartz that you should know before putting it in your house.
Table of Contents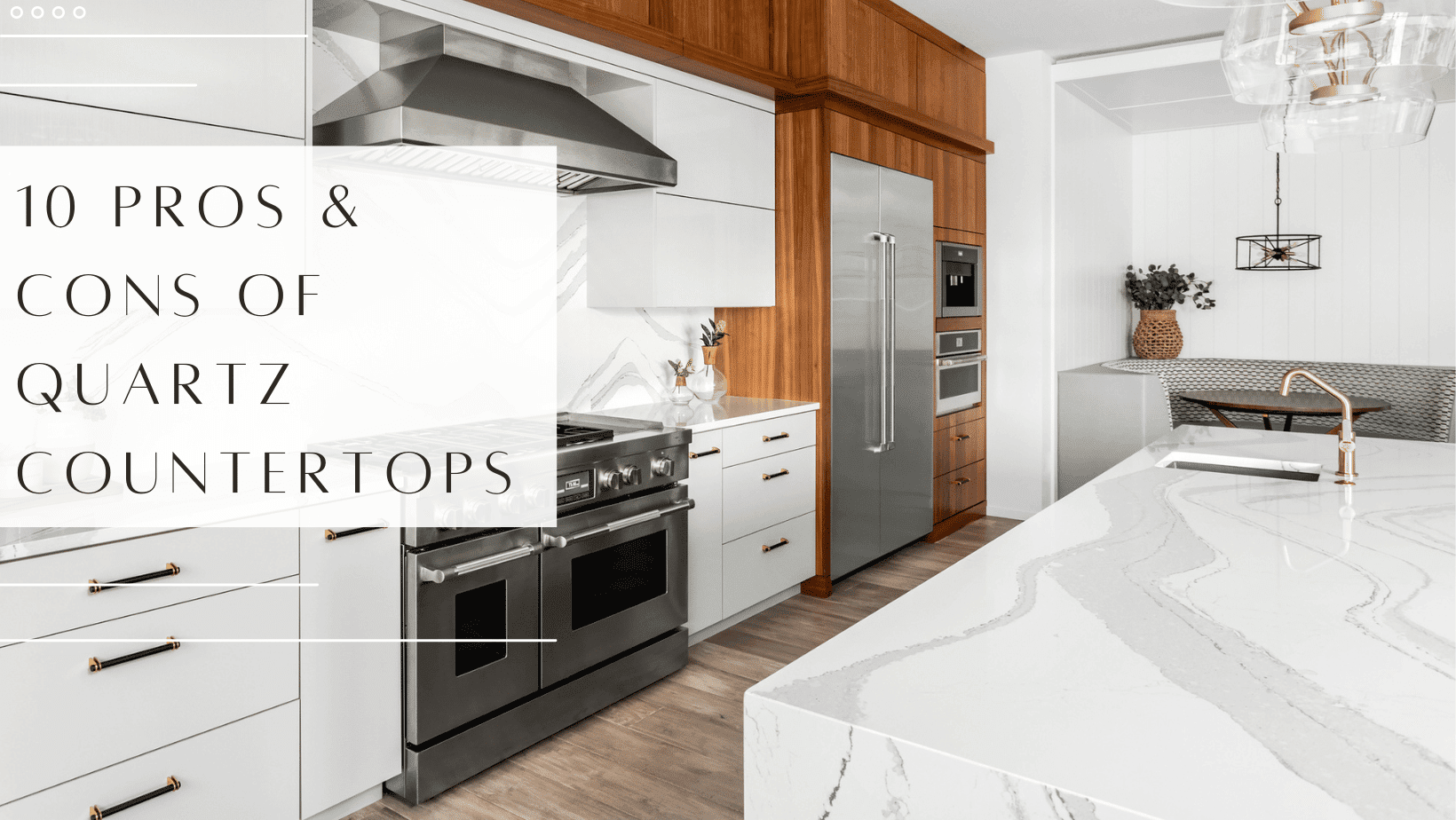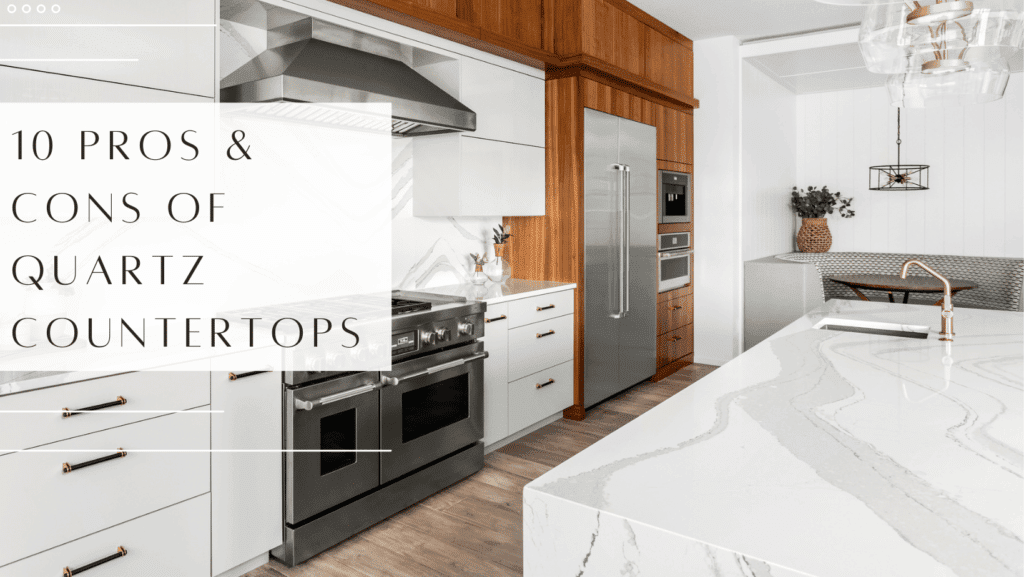 What is Quartz (for Countertops)?
Quartz countertops are a type of man-made stone that is composed of approximately 90% quartz and 10% binding materials and pigment.
The result is quartz countertops that are non-porous, which means they resist stains and do not need to be sealed like other types of countertop materials.
And since they are man-made, quartz is available in a wide range of colors, so countertops can be customized to match any kitchen or bathroom design.
Quartz vs. Quartzite – What's the Difference?
When it comes to comparing quartz vs. quartzite, there are several key differences to consider. Quartz countertops are made from a combination of quartz and binding materials, while quartzite is a type of natural stone formed from sandstone or metamorphic rock.
Typically, quartz countertops are more consistent in color and pattern than quartzite since they are entirely man-made. They also tend to be easier to maintain and are less prone to staining. Quartzite, on the other hand, has a more natural appearance with distinct veining and subtle color variations.
Both quartz countertops and quartzite have similar durability and high scratch resistance, making them ideal for use in kitchens and bathrooms. Ultimately, the choice between quartz vs. quartzite will depend on your personal preferences and budget, as both are popular choices for countertops and other surfaces.
Pros of Quartz Countertops
1. Quartz is a natural stone that is durable and easy to clean
Quartz is a natural stone that has many benefits as a countertop material. It is durable and easy to clean, making it an ideal choice for busy kitchens.
Quartz is also non-porous, meaning it resists stains and bacteria. In addition, it's available in a wide variety of colors and patterns, making it easy to find a style that fits your taste.
2. It comes in a variety of colors and styles to match any home's décor
Quartz comes in a wide range of colors and styles, so it is easy to find a look that coordinates with your home's décor. Black quartz countertops can add a touch of elegance to any kitchen, while white quartz floors can help to brighten up a space. If you are looking for something truly unique, you can even find quartz that sparkles like diamonds! No matter what your style preference is, quartz is sure to have a product that will suit your needs.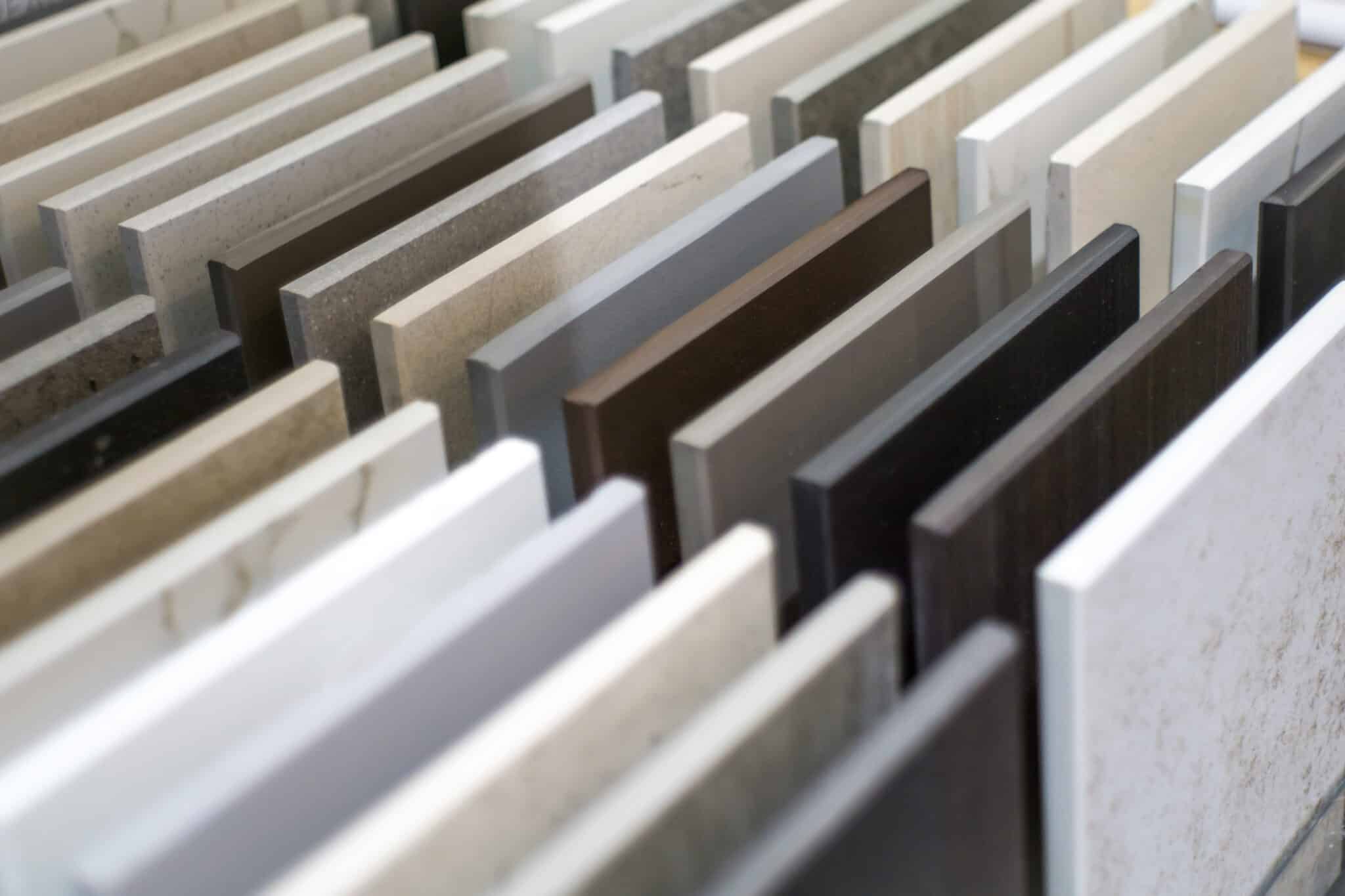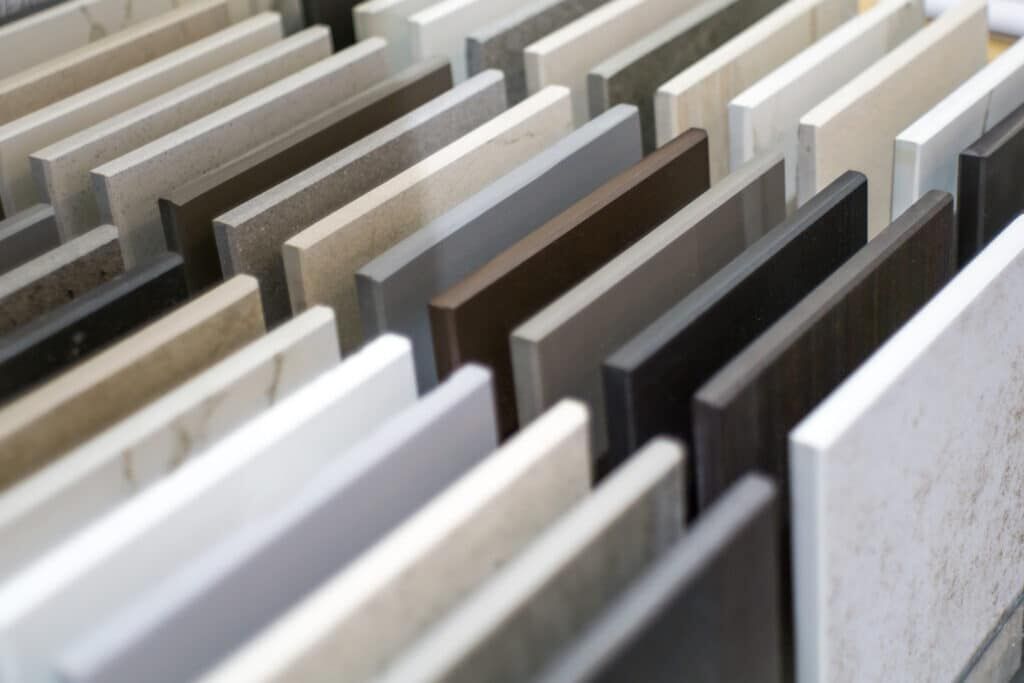 3. Quartz countertops are heat, scratch, and stain resistant
Quartz is incredibly durable and resistant to both heat and scratches. In addition, quartz countertops are non-porous, making them resistant to staining. As a result, they are an ideal choice for busy families who want a kitchen that is both beautiful and easy to maintain.
But be careful; according to MSI, Quartz countertops are only resistant to heat up to 300 degrees Fahrenheit. That means any hot items from the stove or oven (above 300 degrees) should be placed on a trivet and not directly on the countertop.
4. Quartz is relatively easy to install
While installing quartz countertops does involve some amount of labor, it is generally considered to be a fairly straightforward process.
Typically quartz countertop installation is done within 1-3 weeks of selecting your material. When we ordered countertops from Home Depot, they were installed exactly 3 weeks after we ordered them.
5. They are affordable compared to other natural stone countertops
When it comes to kitchen countertops, there are a variety of materials to choose from. Natural stone countertops, such as granite and marble, are popular choices for their beauty and durability. However, these materials can be quite expensive.
Quartz countertops offer a more affordable option that still has many of the same benefits.
Quartz countertops typically cost $50 to $120 per square foot installed. In comparison, granite and other natural stones can cost between $60 and $300 per square foot, depending on the material.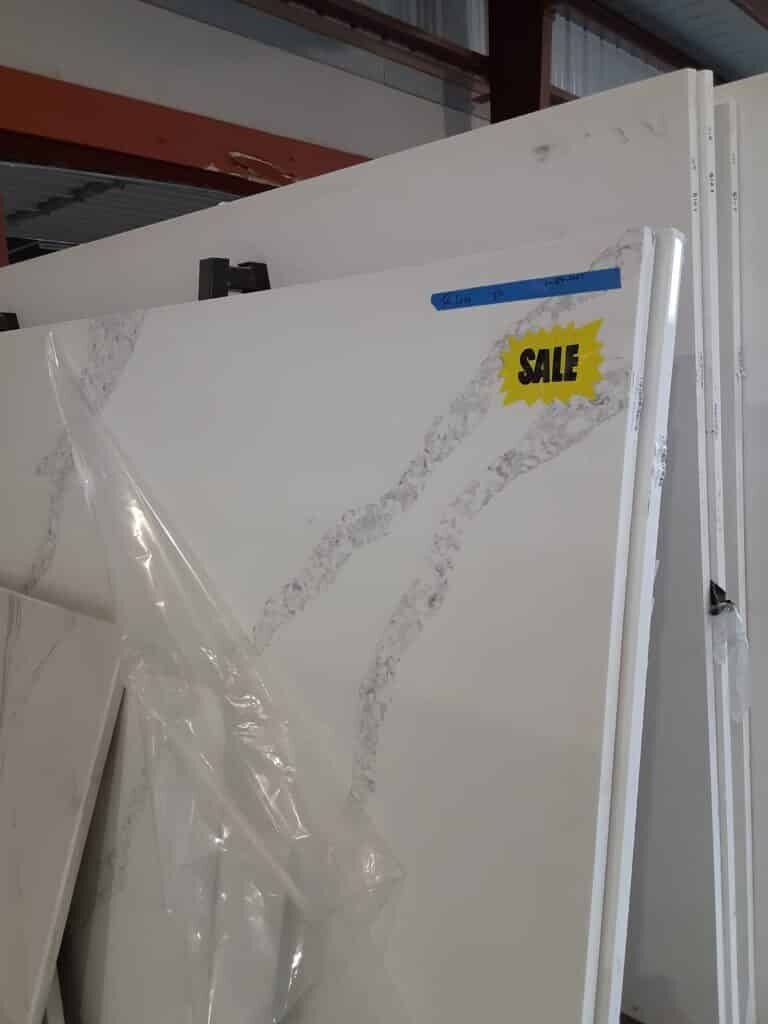 Cons of Quartz Countertops
1. Quartz countertops are not as durable as granite
Quartz countertops are a popular option for many homeowners, but they are not as durable as granite countertops. This is because quartz is a softer stone than granite, and it is more prone to chipping and scratching.
In addition, quartz is not as heat resistant as granite, so hot pans can cause damage. However, quartz countertops are easier to care for than granite. They do not require sealing, and they are resistant to staining. As a result, quartz countertops require less maintenance than granite countertops.
2. The color of quartz can fade over time
One downside of quartz is that its color can fade over time, depending on your installation. But quartz typically only fades when installed outside or in places with high amounts of direct sunlight.
If your home has large windows and natural light, you'll want to be mindful of where it shines on your quartz. Since, over time these sections could fade.
3. If a crack appears in a quartz countertop, it can't be repaired
Quartz countertops are a popular choice for kitchens and bathrooms because of their durability and resistance to stains and scratches. However, quartz is not immune to damage.
One of the most common problems with quartz countertops is cracking. And, if a crack appears in your quartz countertop, it cannot be repaired. The entire countertop will need to be replaced.
While this can be costly, it is still cheaper than having to replace a marble or granite countertop.
4. Quartz is more expensive than other types of countertops
While quartz is less expensive than granite or marble, it is more expensive than other materials like laminate or tile. But quartz is more durable and resistant to scratches, staining, and heat damage.
It is also non-porous, meaning that it won't absorb spills, and it's easy to keep clean. This great balance of value and durability has led to quartz's popularity in the last few years.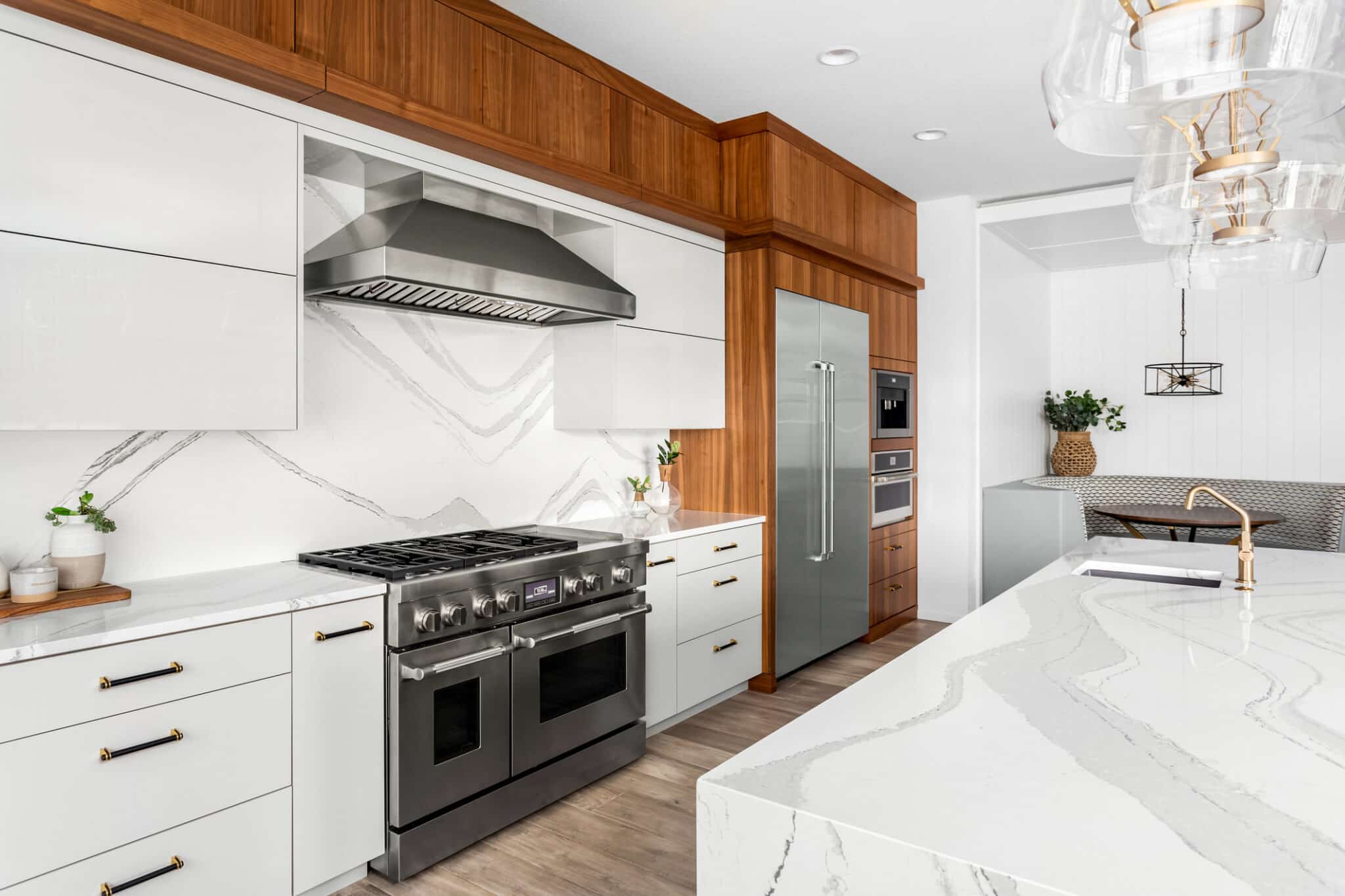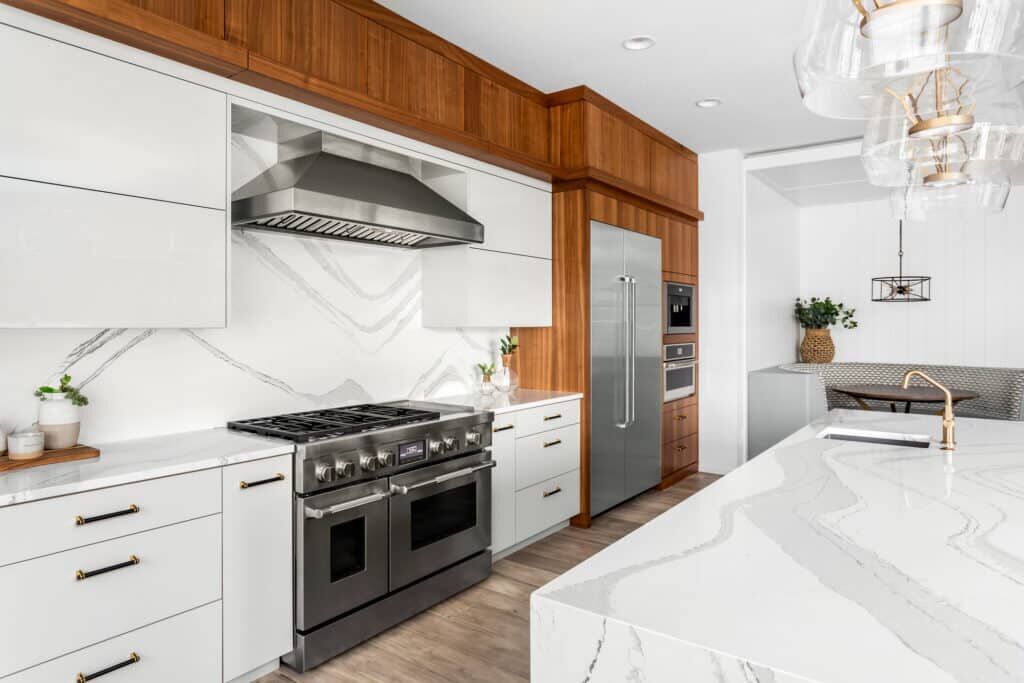 5. It can be difficult to find matching quartz slabs in the future
It is important to keep in mind that quartz slabs are manufactured in limited quantities. This means finding matching colors and patterns outside the original production run can be difficult.
As a result, it is often best to purchase enough material for the entire project upfront. This way, you can be sure to have enough quartz to complete the job without having to worry about finding matching slabs later on.
Bottom Line – Is Quartz Right for You?
Overall, quartz is a great option for many homeowners, but it does have some drawbacks. Compared to other types of countertops like granite or marble, quartz is more durable and resistant to stains and scratches. However, it isn't as heat resistant as granite, which means you can't put hot pans or pots directly on quartz.
Ultimately, the pros and cons of quartz will depend on your individual needs and preferences, so it is important to carefully assess your situation before making a final decision. If you are looking for a high-quality countertop that will last for years to come, then quartz might be the right choice for you. However, if you value affordability or prefer more unique looks, there may be other options that better suit your needs.
Are you a fan of quartz countertops, or do you prefer another material? Let us know in the comments below!