As we recently learned during our home lounge/bar build, finding a countertop for a small space can be challenging. Since countertops are typically sold by the slab, they aren't usually economical for smaller spaces. But that's where remnant pieces come in. We're explaining exactly what remnant countertops are, plus where you can find them.
What are Remnant Countertops?
Remnant countertops are pieces of stone/tile leftover from large slabs and projects. These pieces may vary in size and shape, but they are typically suitable for smaller kitchens or residential jobs. This makes them ideal for small spaces like basements or home bars.
Are Remnant Countertops Cheaper?
Yes, Remnant countertops are typically 20-30% cheaper per square foot compared to buying a full slab. Plus, there are built-in savings since you don't need to purchase a full slab of stone for your project. Our quartz countertop retailed for $110 per square foot but was available in remnants for $70-$90 per square foot, depending on the retailer.
And don't forget you can negotiate on the price for remnants. Since they are leftover pieces, stone yards are more willing to flex on the final price to get rid of them.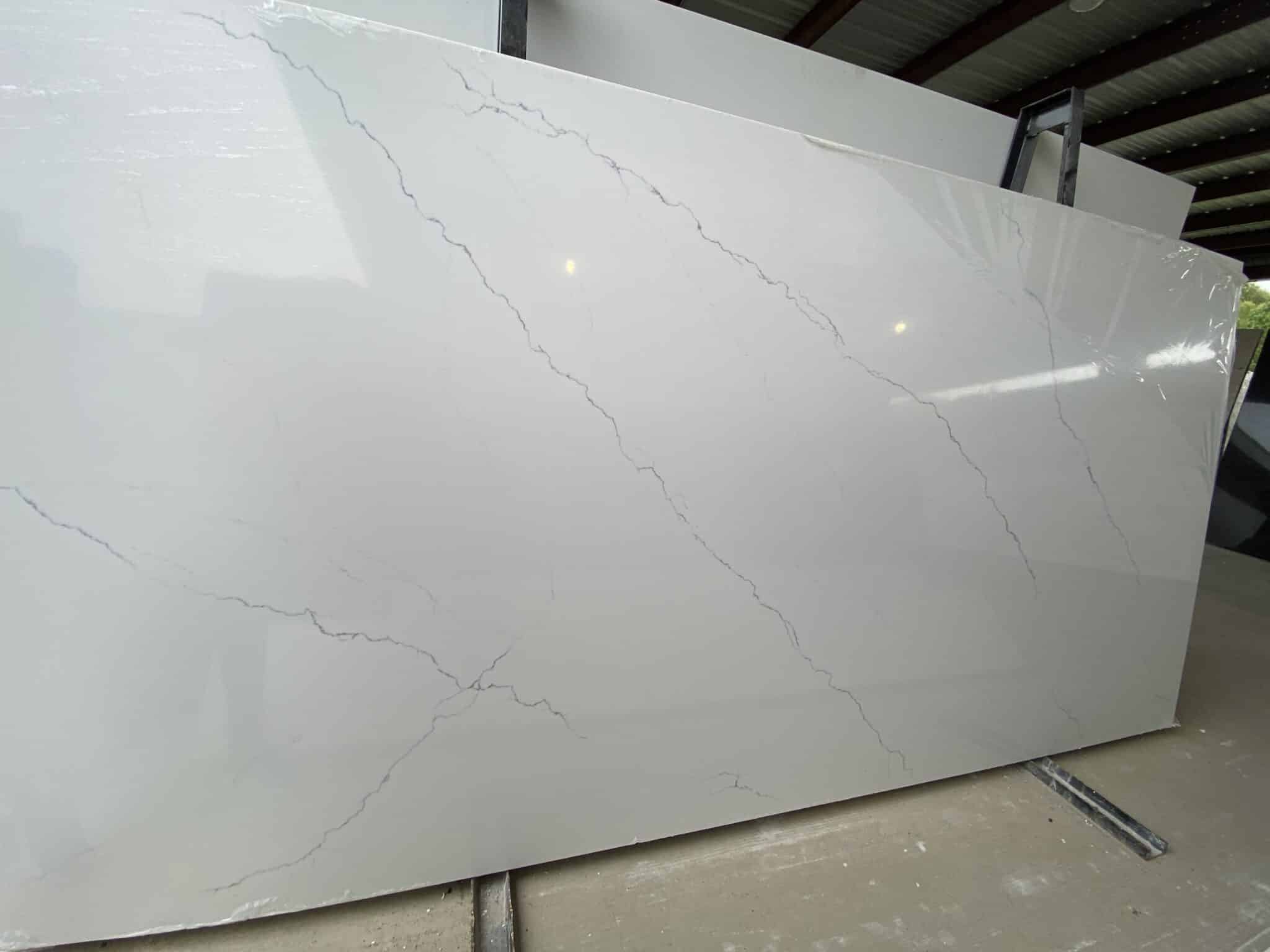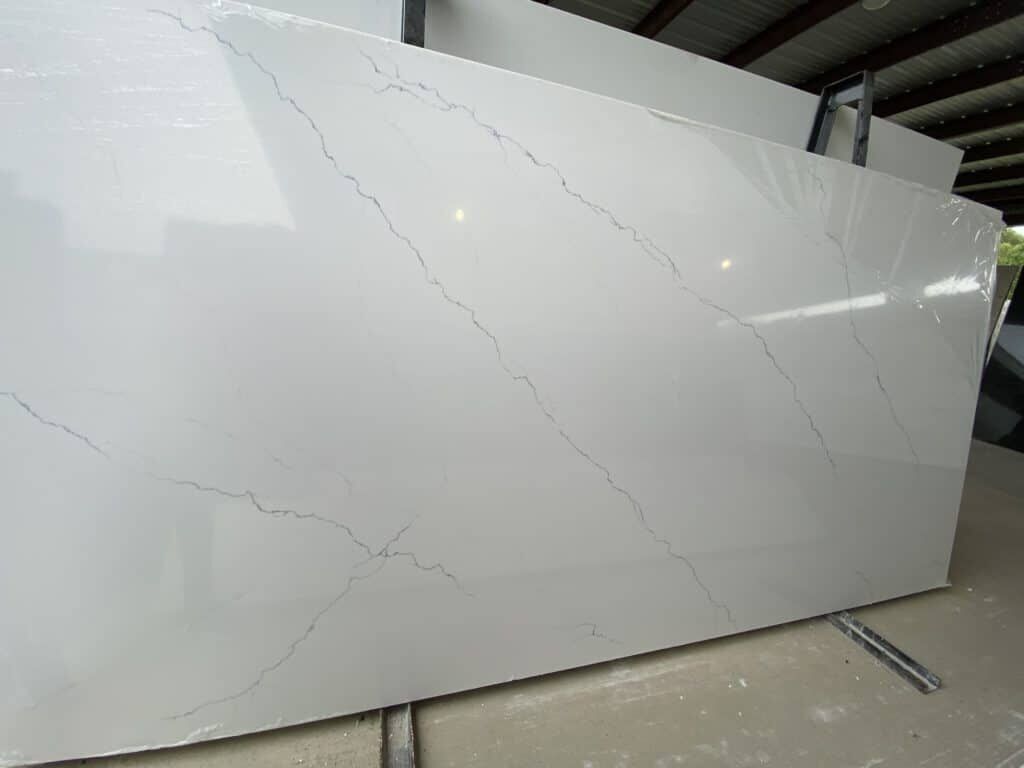 What Stones Are Available As Remnants?
Almost all types of stones can be found as remnants, including quartz, granite, and marble. Regardless of the material you choose, you'll find more options in a remnant countertop than an entire slab. This allows you to get the exact look and pattern that you want.
7 Places to Find Remnant Countertops
Remnant countertops can be a great option for small spaces because they are typically a fraction of the cost of standard countertops. Here are eight places to find remnant countertops for small spaces:
1. Local Stone yards
Many stone yards have remnant pieces of countertop material available for purchase. They may be limited in size, shape, and color options, but can still provide a great option for your small space.
If you're lucky enough to come across leftover pieces from a larger remodel or construction project, these can often be a great option for your small space.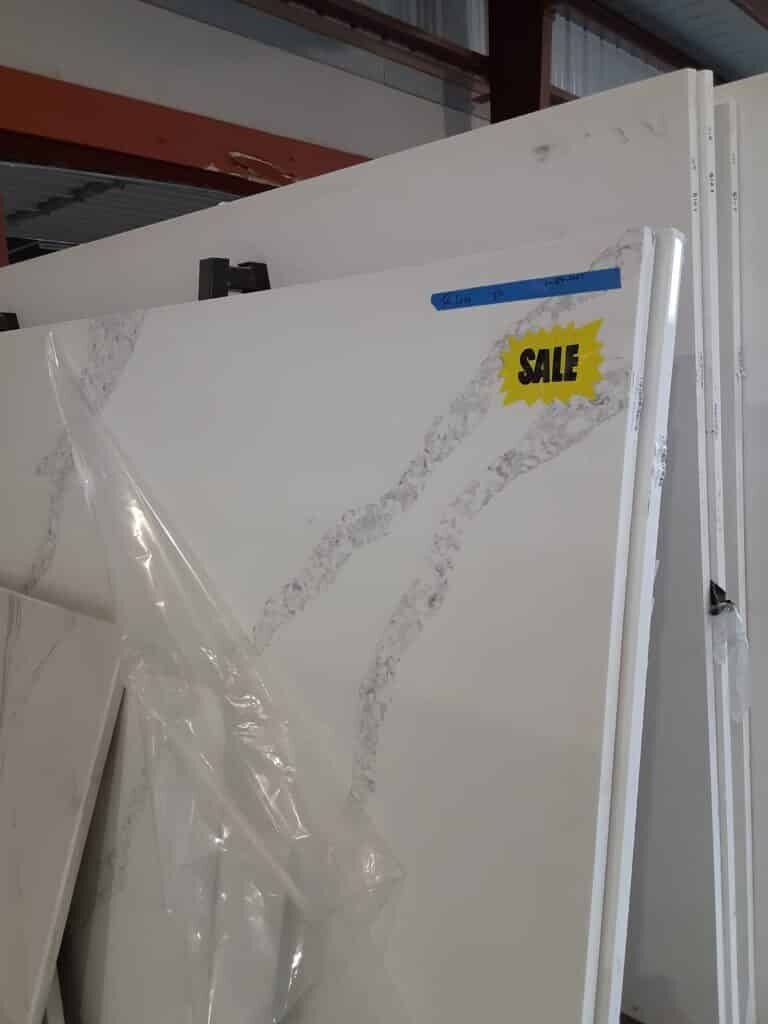 2. Online retailers
There are many online retailers that specialize in remnant pieces of countertops. These retailers often have dozens of options available in various shapes and sizes at a fraction of the cost. And this option can save you from needing to drive to each stone yard. But make sure you look at local retailers or confirm that any online company services your area. Large pieces of countertop aren't easy to ship!
3. Salvage stores
Salvage stores and yards can be great places to find unique and affordable remnant countertops. Since salvage stores are built on the idea of selling leftover materials, you may find some interesting options for your small space. But you'll need to be open to different countertops. If you're looking for a specific color or pattern, this isn't the best option.
4. Custom fabricators
Since custom fabricators are often cutting a lot of countertops, they may have remnants laying around. Typically you'd find more at the stone yard who then works with the fabricator to cut, but we've had luck at both in the past! We'd recommend finding a list of 3-4 countertop fabricators and giving them a call to confirm that they have remnants. You can even ask for specific stones that you're interested in. It's always easier to call before just driving around to different places.
5. Combine projects
If you're on the hunt for countertops, consider combining your project with another space in your home. This can allow you to maximize the amount of leftover material and save money overall! For example, for our home bar, we considered buying a slab and using the remainder for a small bathroom countertop. If you have multiple projects on the radar, this is a great option.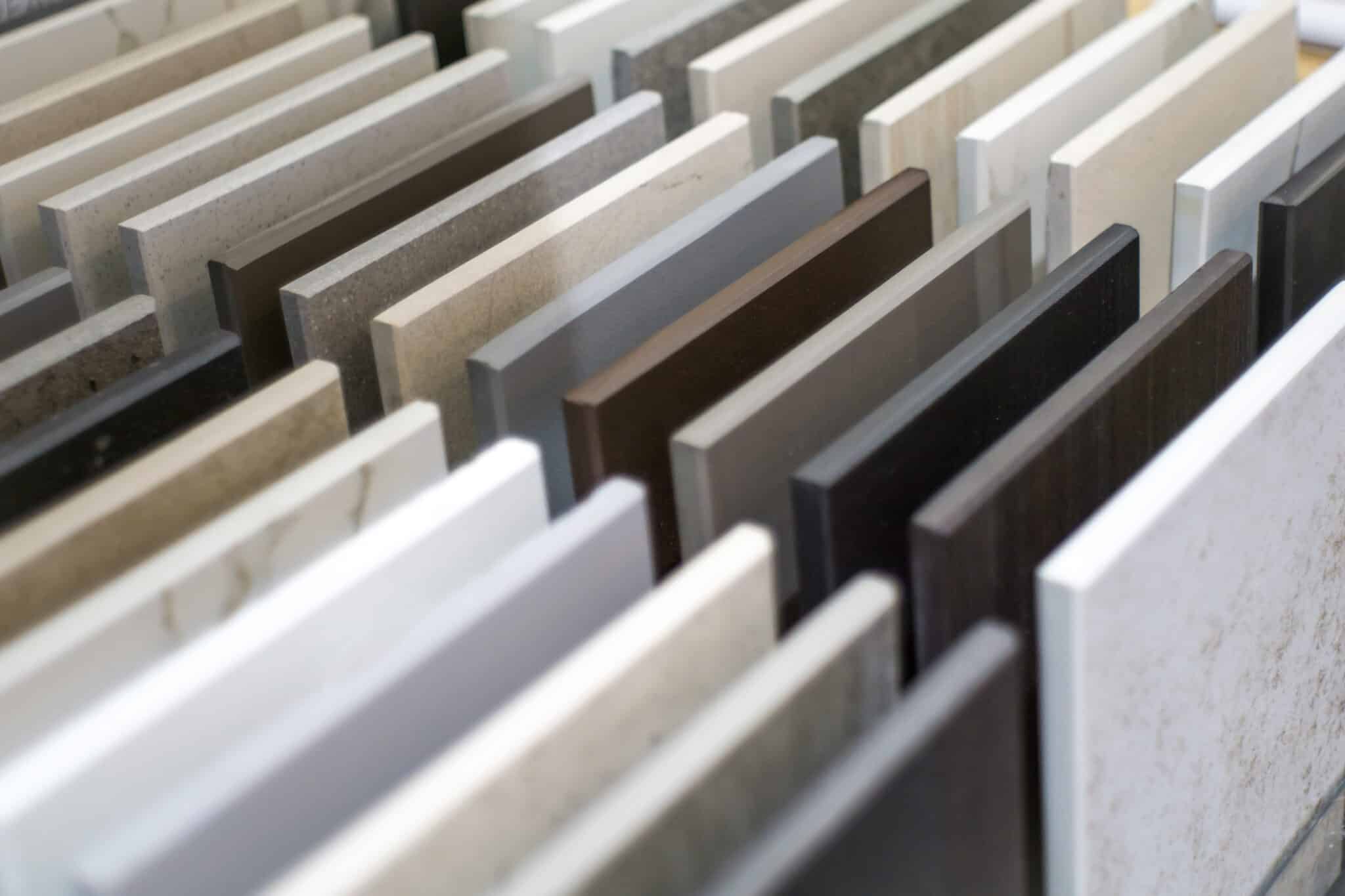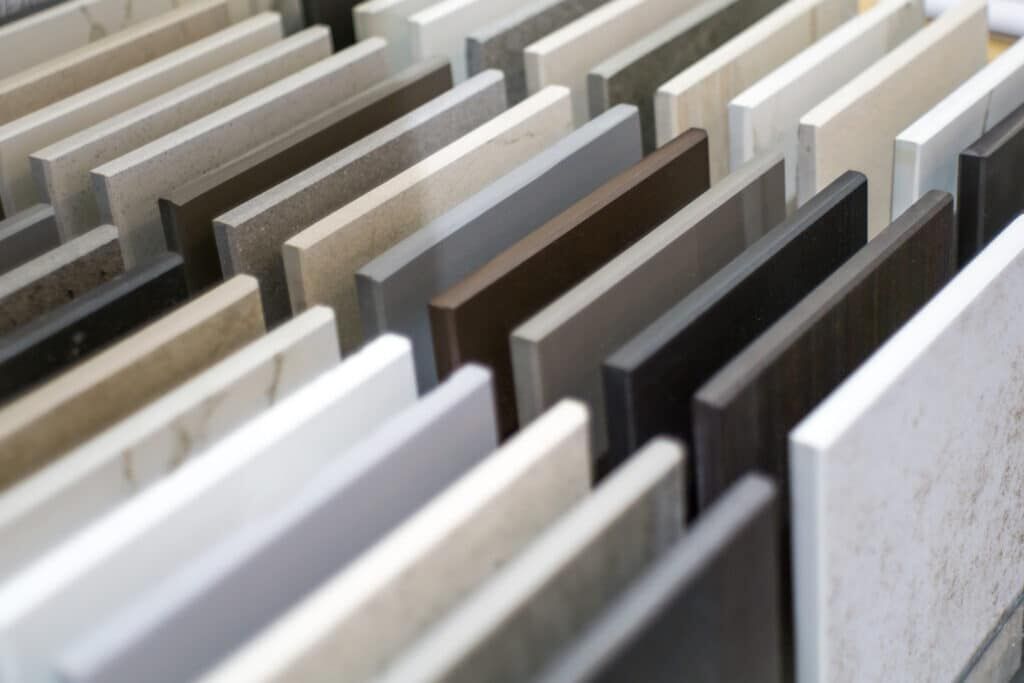 6. Ask a Countertop Showroom
While some countertop showrooms have remnant pieces of material, they may also be able to connect you with other customers looking for similar stone colors and types. By combining projects with another customer or arranging to use their remnant in advance, you can get the countertop you want while still saving.
The one caveat with this approach is patience. You may have to wait for the other customer to complete their project before you can get your countertop.
7. Big Box stores
While they don't always have remnant pieces, big box stores like Home Depot or Lowes often sell countertops by the square foot. This makes them a great option for small spaces where you may not need an entire slab.
After we looked for a remnant for weeks, we ended up getting a quote from Home Depot and realized they were less expensive than stone yards since we didn't need to buy a slab. They were still 10-20% more expensive than a remnant, but the convenience of not needing to search anymore was worth it.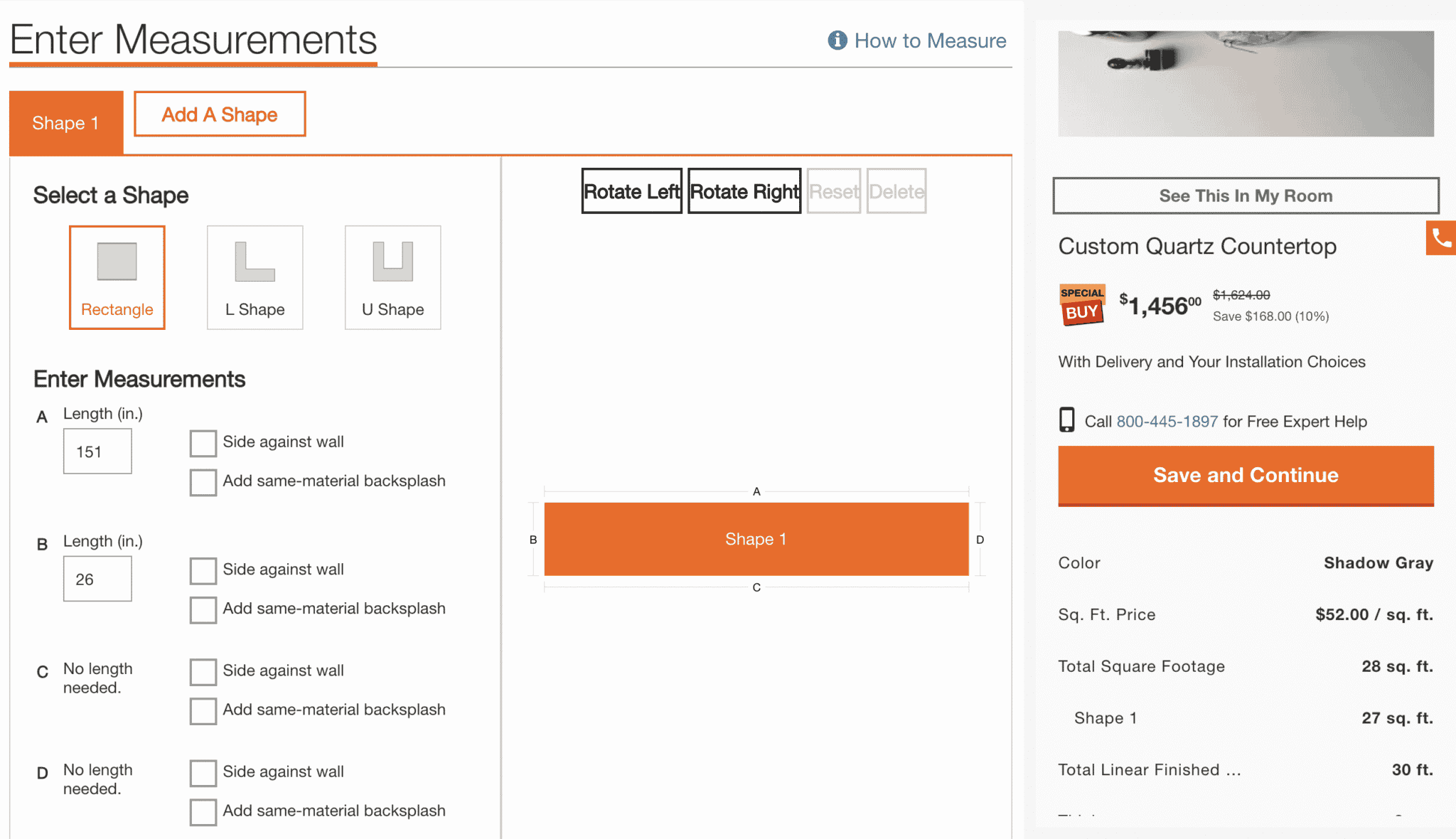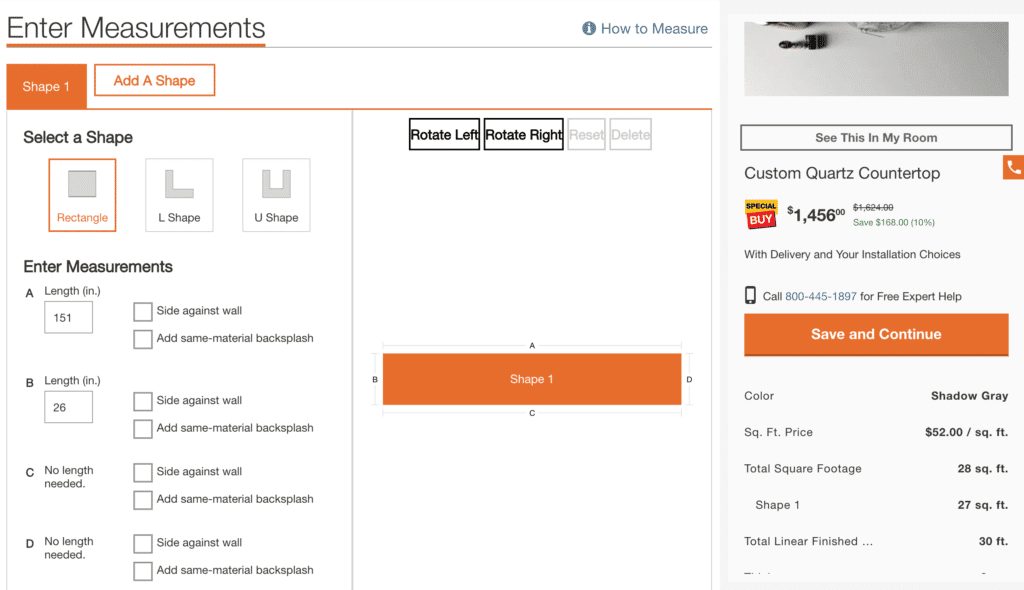 Bottom Line
Whether you're looking for remnant countertops for small spaces or are interested in other options, there are plenty of great places to find what you need.
Whether it's local stone yards, online retailers, salvage stores, custom fabricators, or combining projects with others, there are many great options available. Just be patient and do your research to find the best option for your small space!