If you're planning a kitchen renovation, you may be overwhelmed by the decisions ahead of you. But don't let it scare you; there is a freedom of being able to design your dream kitchen! From a big range and hood to unique lighting, there are plenty of design elements you can incorporate to give your kitchen a high-end look.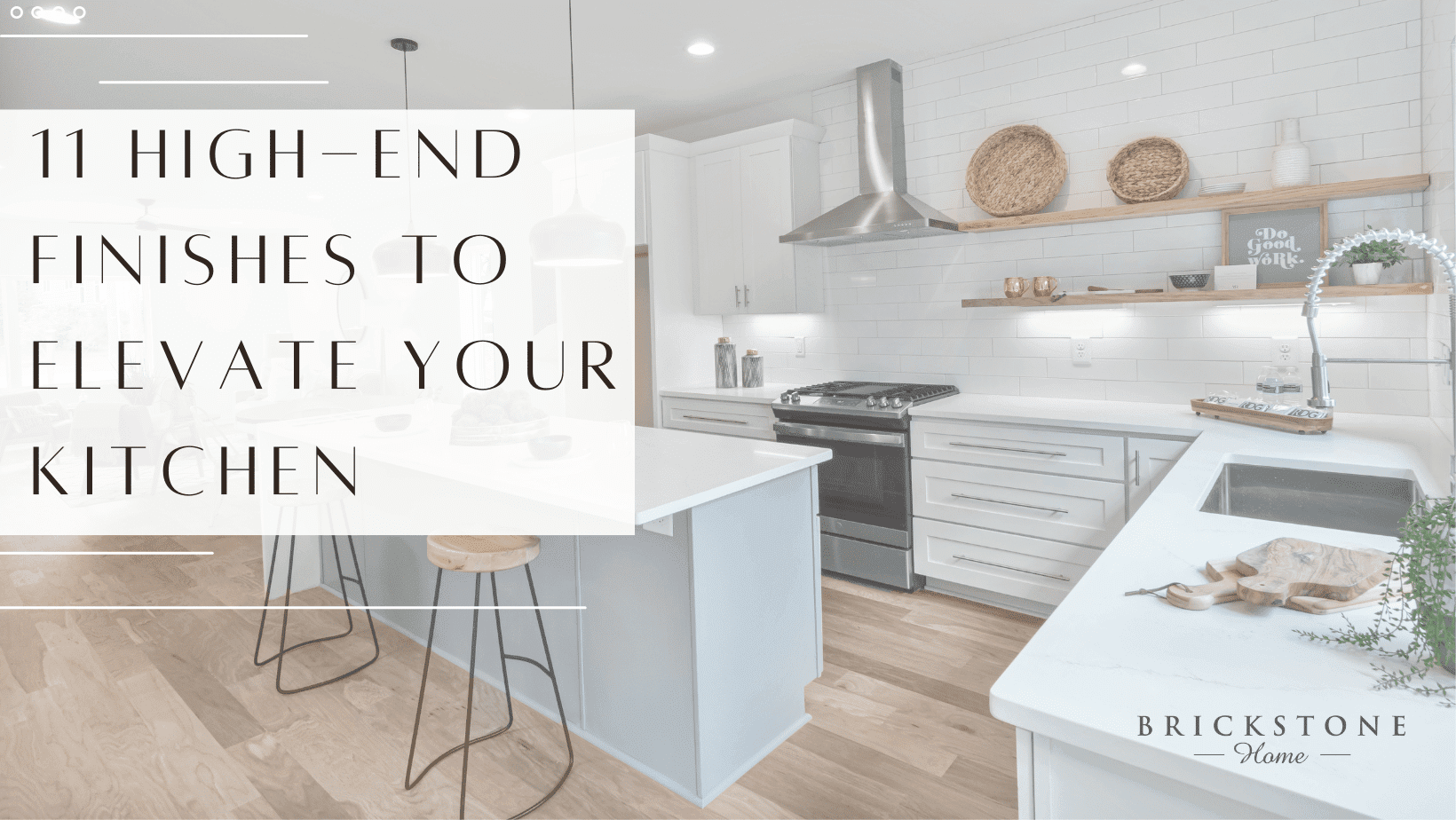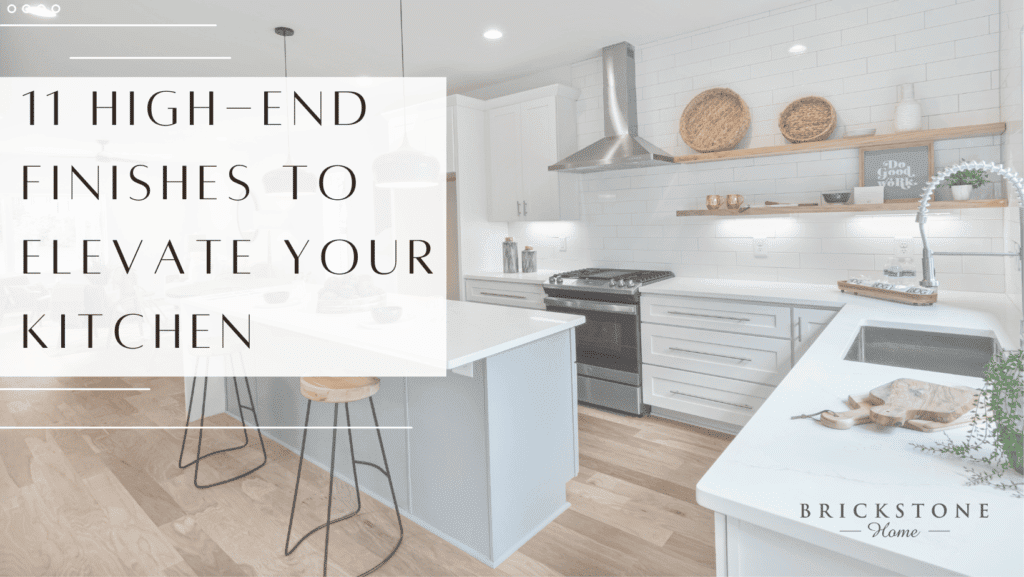 1. Large range and Hood
A large range and hood act as a focal point of your kitchen, instantly drawing eyes towards them. Especially in the last few years, it seems like the ranges and hoods have only gotten bigger and bigger. But as you can see in the inspiration pictures below, you don't need a massic range to make this high-end look work in your kitchen.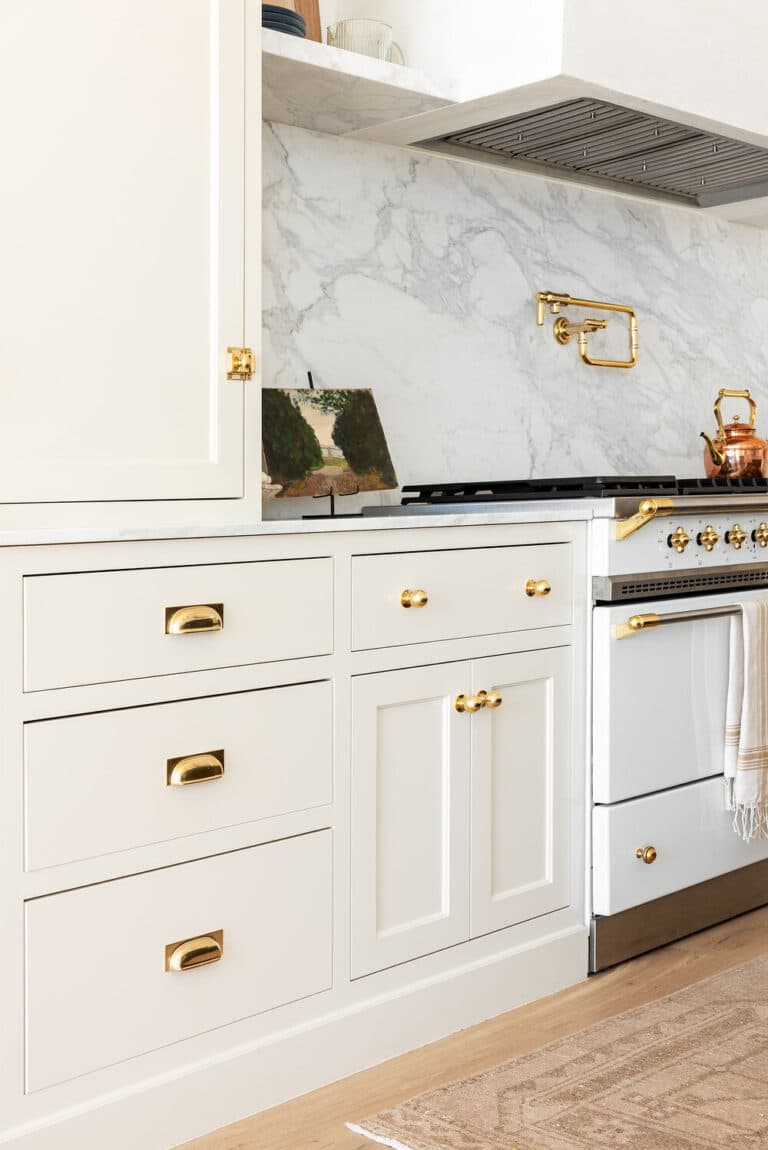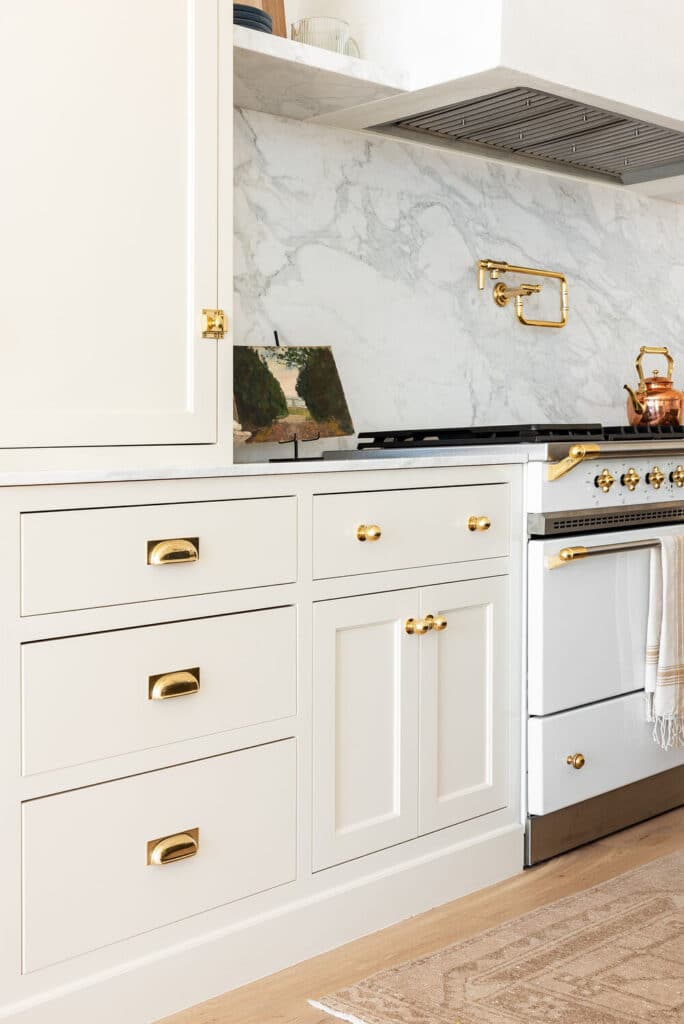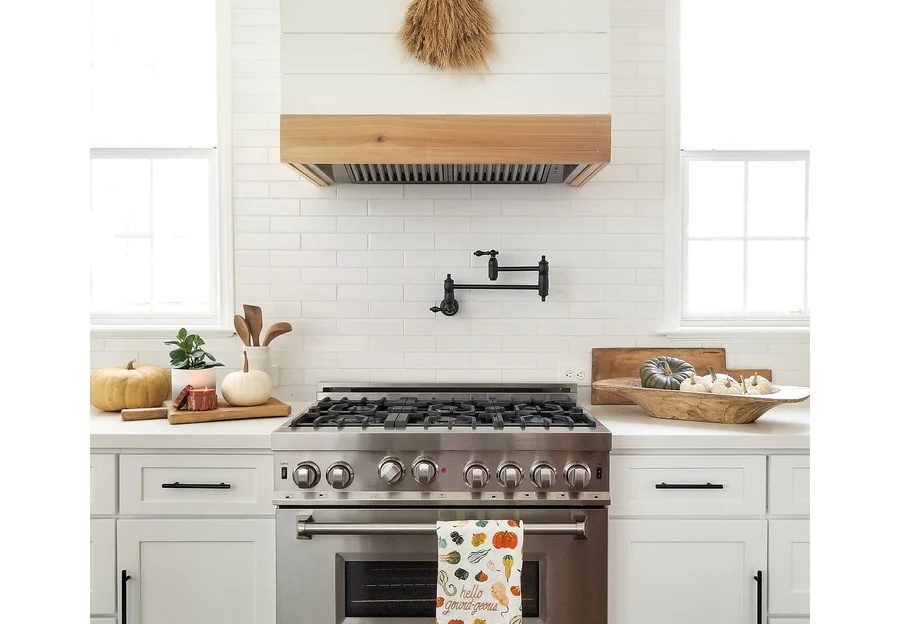 2. Butler Pantry
If you've ever looked at beautiful kitchen pictures and found yourself wondering where any actual appliances or utensils are, you're not alone. And while some of these pictures are staged (with clutter hidden away), the real-life practical answer to counter clutter is a butler's pantry.
While the term gets thrown around a lot these days, a butler's pantry is a separate space off of your kitchen for small (or large) appliances, prep work, and storage. While they vary in size (see below), some of our favorite pantries actually include a prep sink, a second dishwasher, and secondary refrigerators that allow for additional functionality.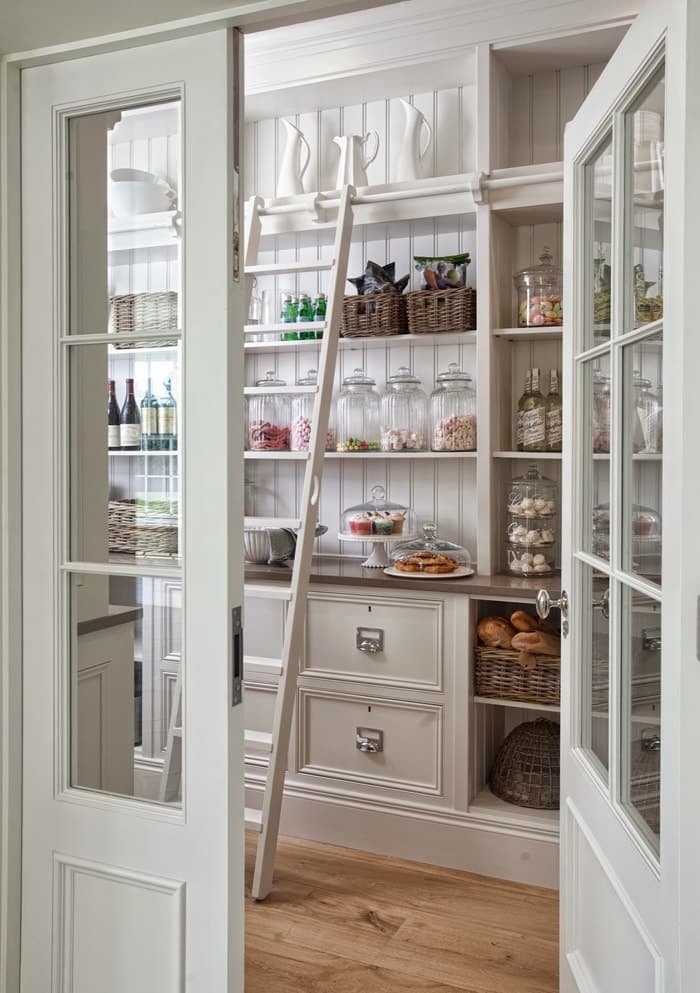 3. Appliance Garage
If you don't have the space for a butler's pantry, an appliance garage may be the next best solution. An appliance garage is a section on your countertop for small appliances with cabinet or tambour doors to hide the clutter. As you can see below, this can give a clean and organized look to your kitchen without needing a lot of space.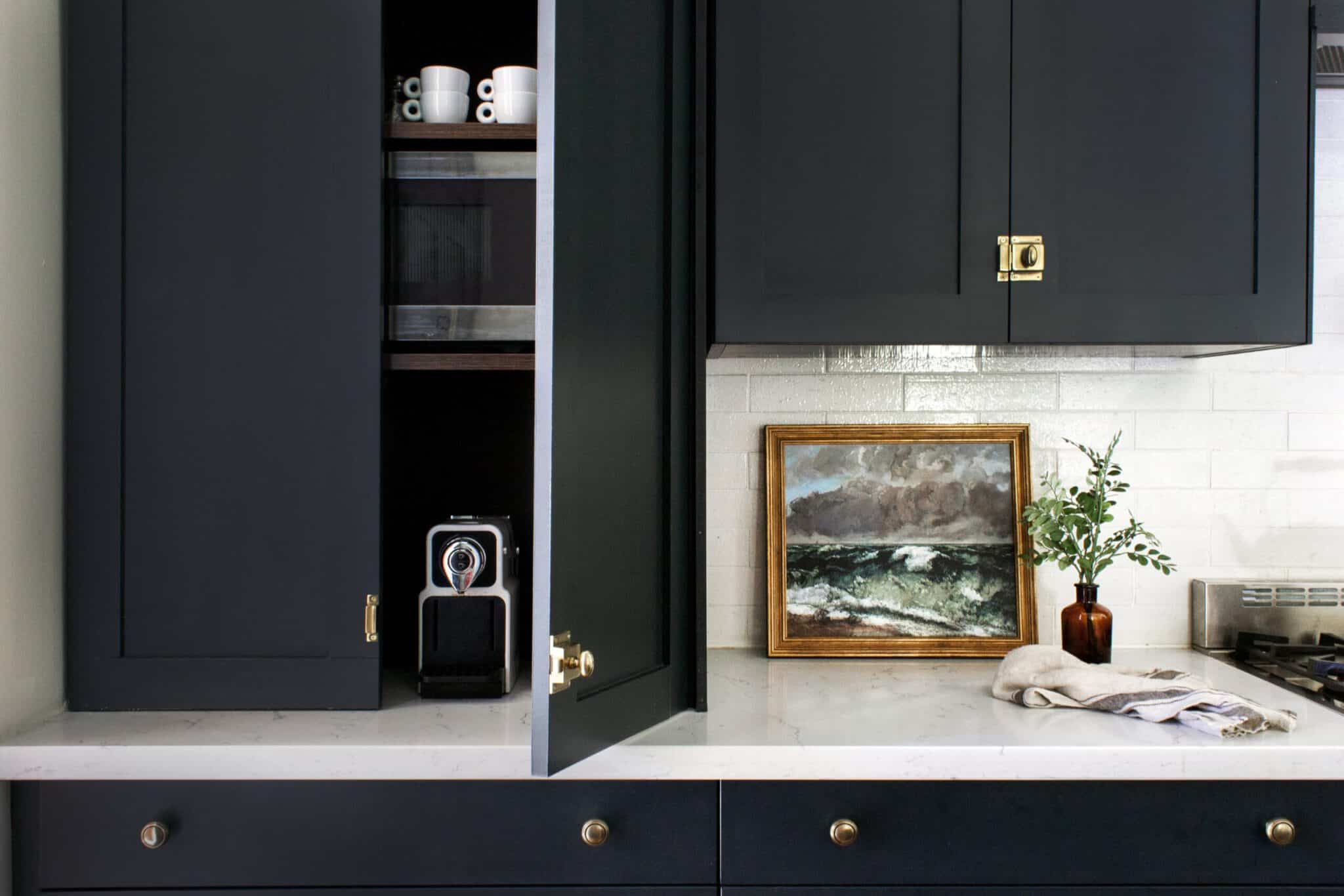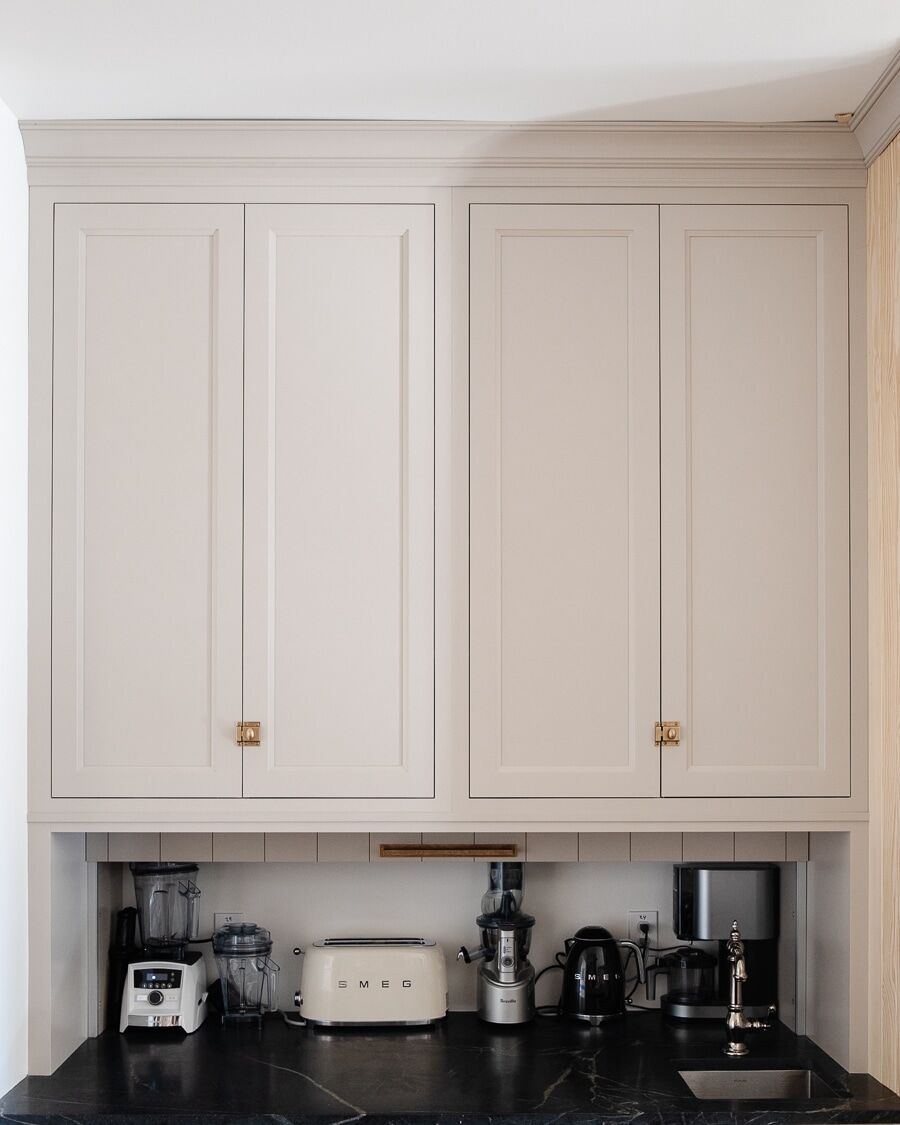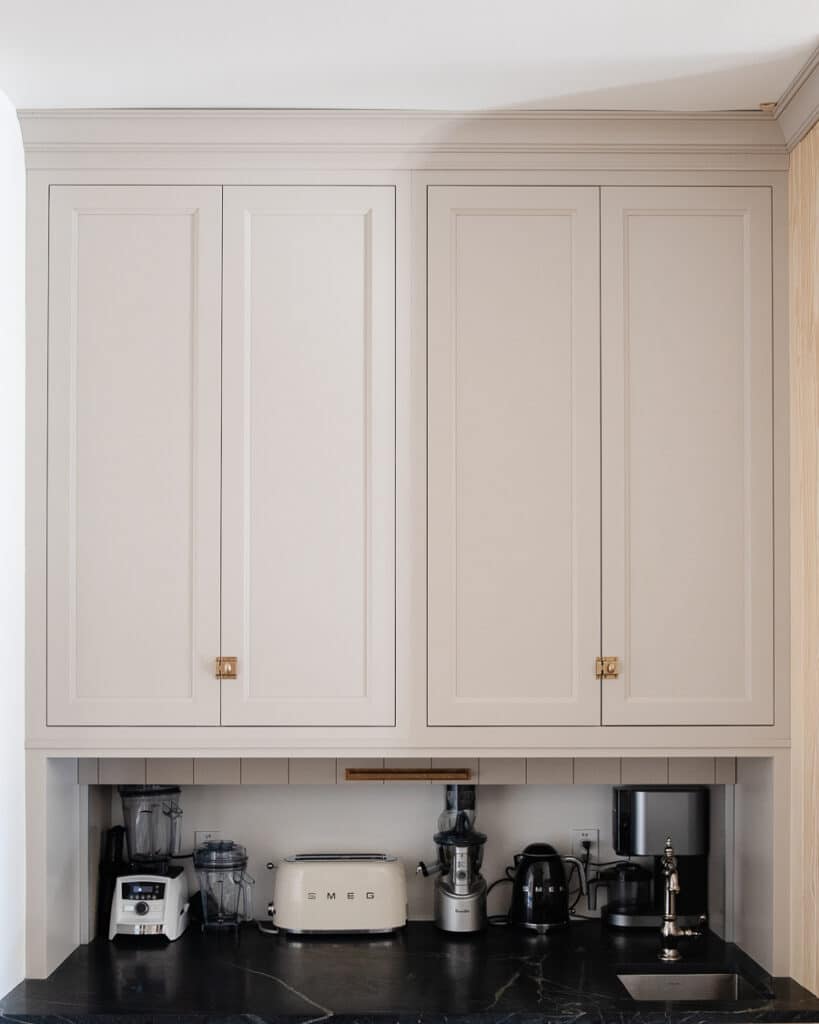 4. Unique Pendant Lights
If you're looking to make a statement in your kitchen, there is no better way than unique pendant lights. Pendant lights work particularly well centered over an island. And this is one area where you shouldn't be afraid to take some risks.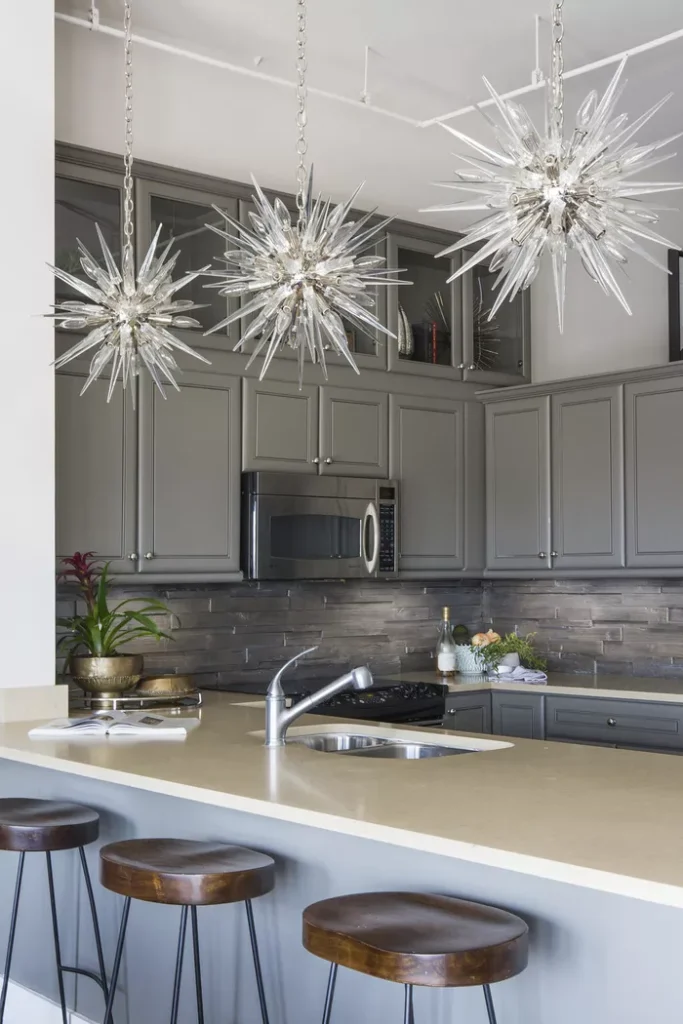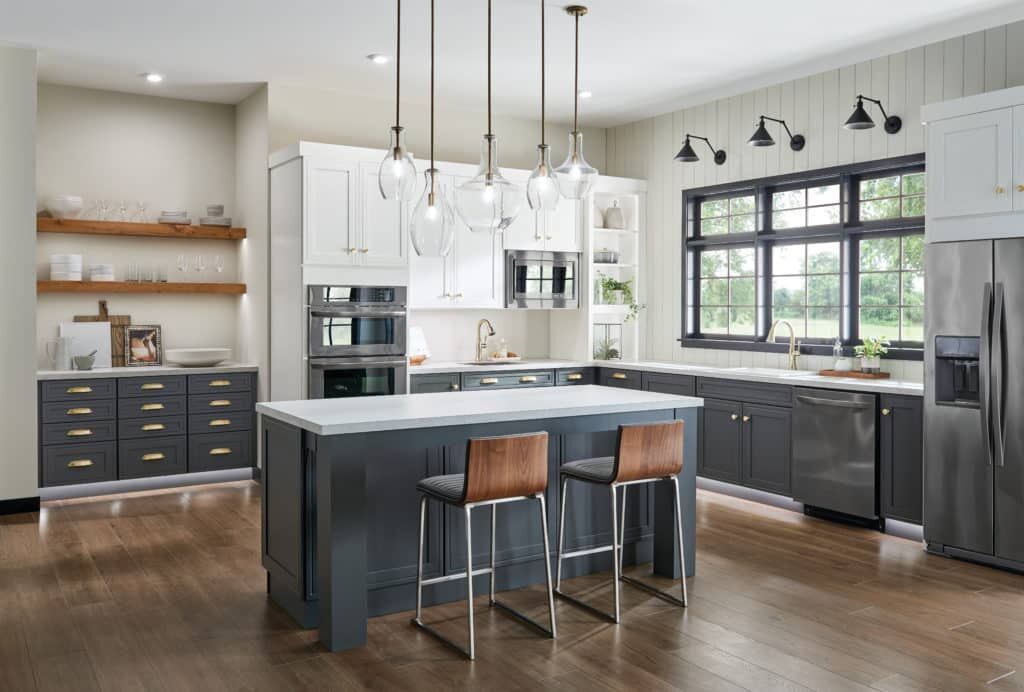 5. Large Islands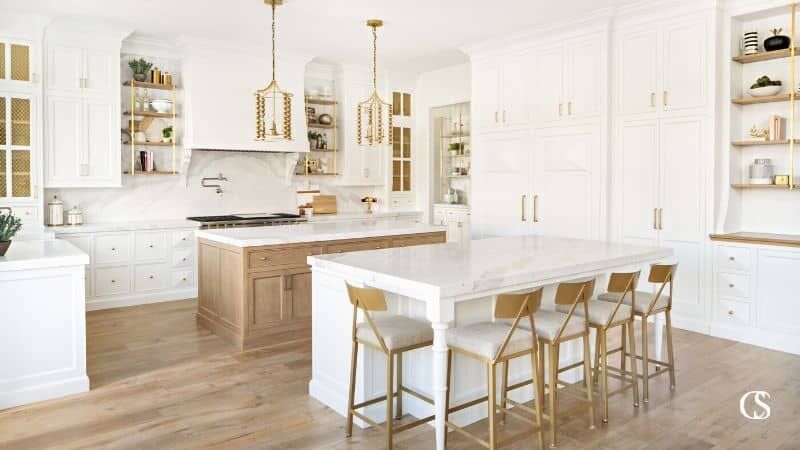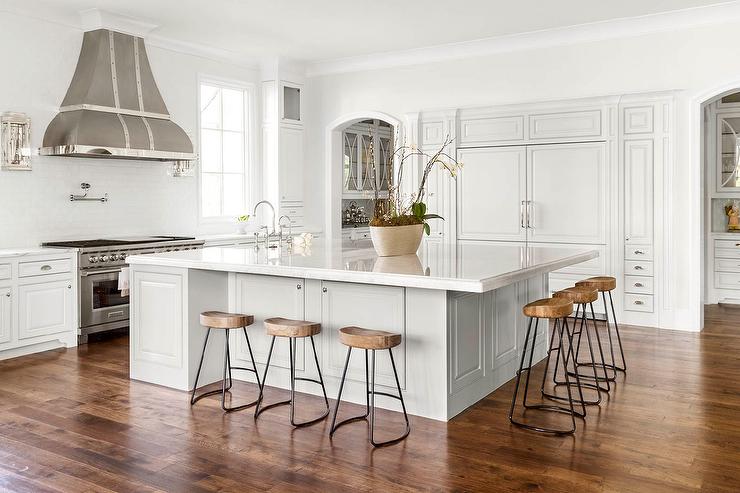 If you have the space, a large island with seating can become a focal point of your kitchen and home. We love islands that blend beautiful stone with natural woods like white oak to bring warm tones into your home.
6. Built-in Refrigerator
A built-in refrigerator instantly brings a high-end feel to any kitchen. And it doesn't need to break the bank. While a built-in fridge conveys an expensive and clean look, you can actually buy several cheaper options than the big-name brands like Wolf or Sub Zero. Less expensive alternatives like GE Monogram offer the same stainless steel flush look but for several thousand dollars less than the brand name.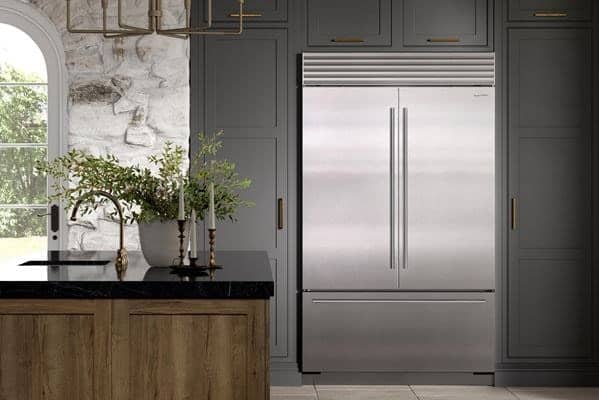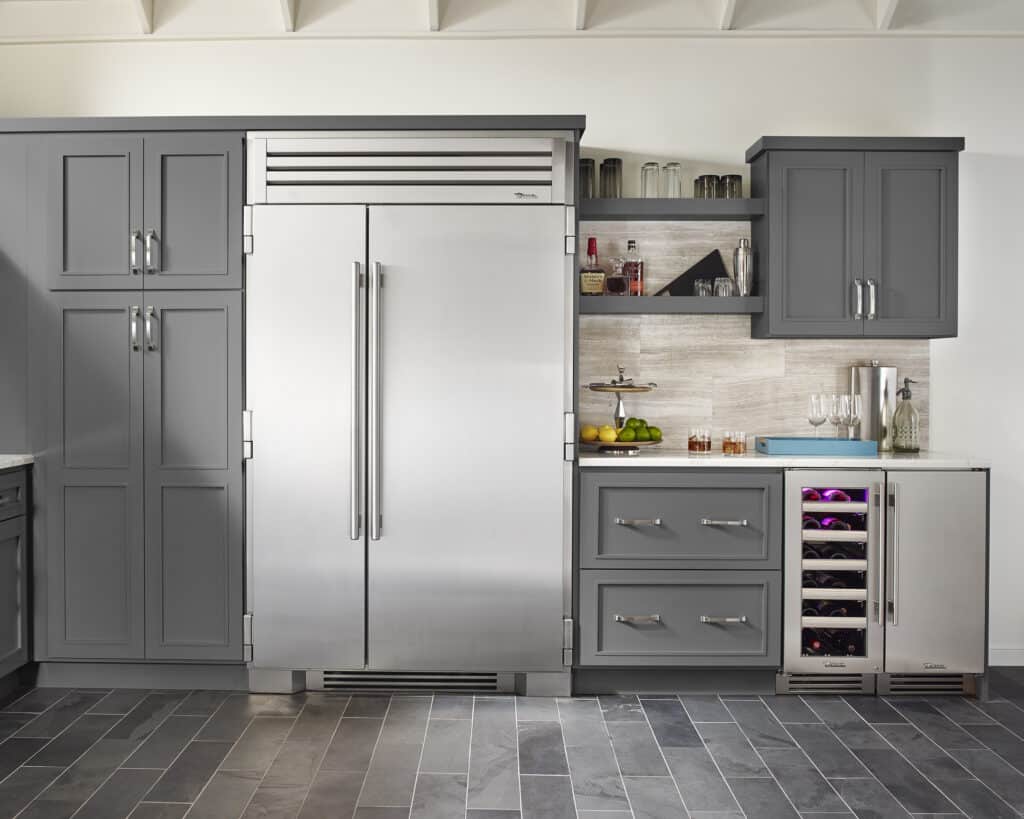 7. Cabinets that extend to the Ceiling
Cabinets are the mainstay of any kitchen, and that means by spending a little extra on them, you can really make them shine. Extending cabinets to the ceiling is an easy way to give your kitchen a finished look. Plus, think of all the extra storage!
While the uppermost cabinets aren't always the most usable due to their height, a handy step stool can easily fix this. Or, if you opt for glass uppers, you can use decor to fill in the cabinets out of reach.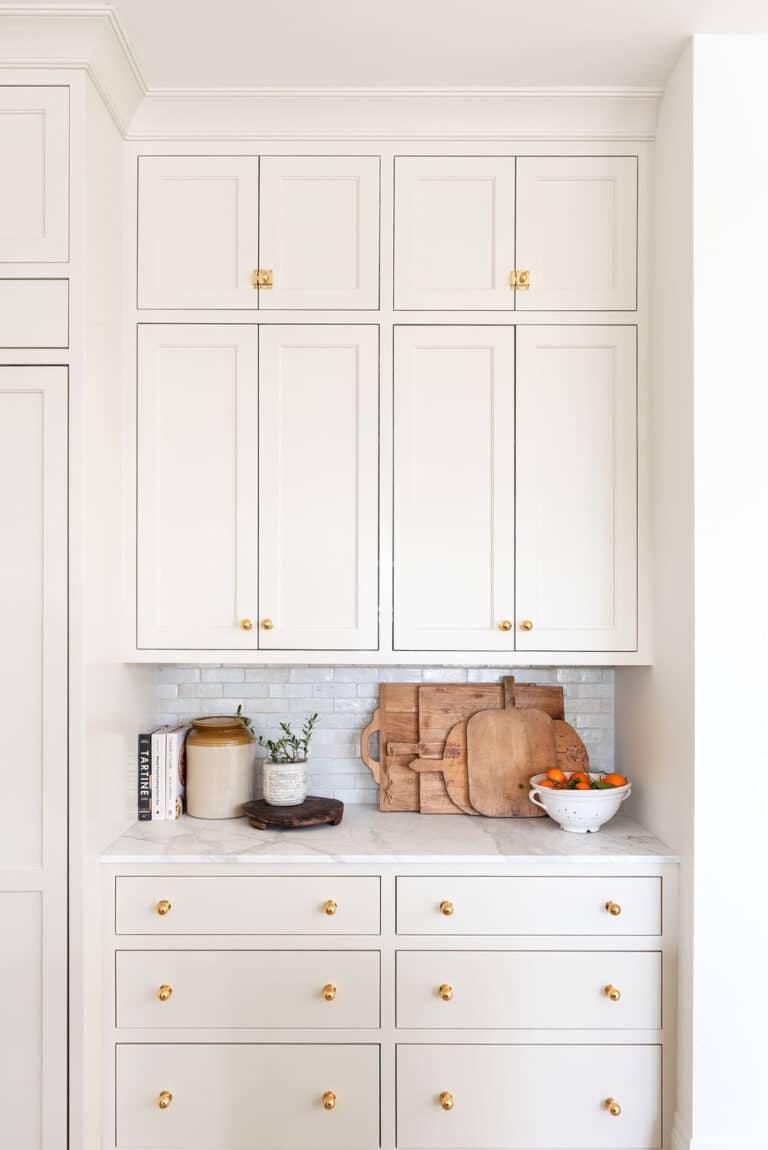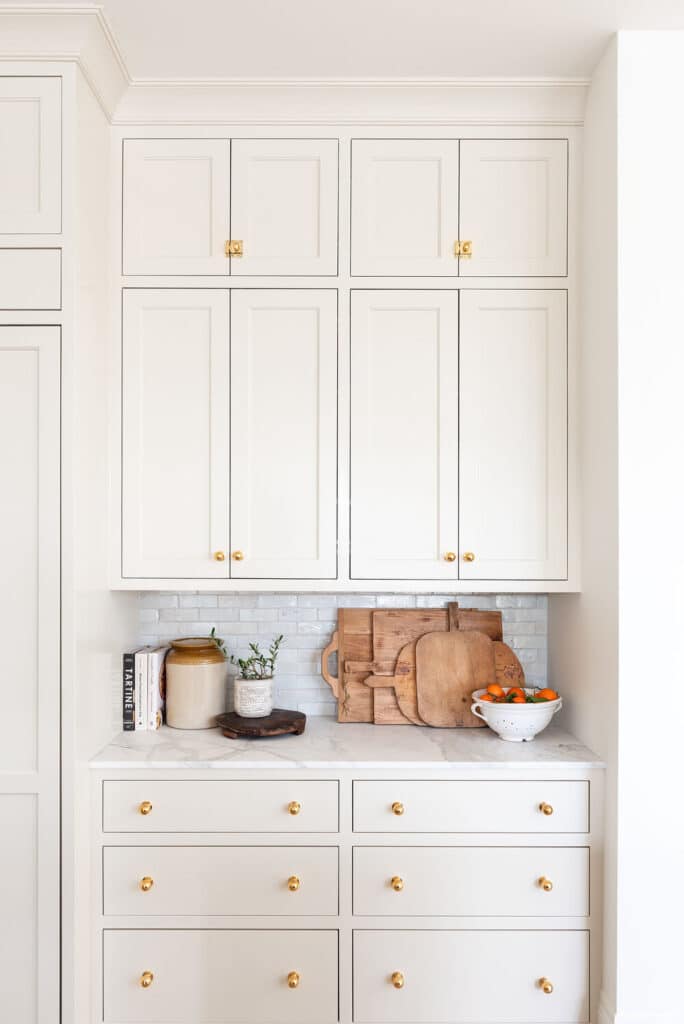 8. Built-in Banquet
One of the most functional high-end updates you can make to your kitchen is by adding a built-in banquet. During our recent kitchen update, we knew we wanted to add built-in seating. This seating has not only added a much-needed casual dining area to our kitchen but also gives helps the room seamlessly extend into our dining nook.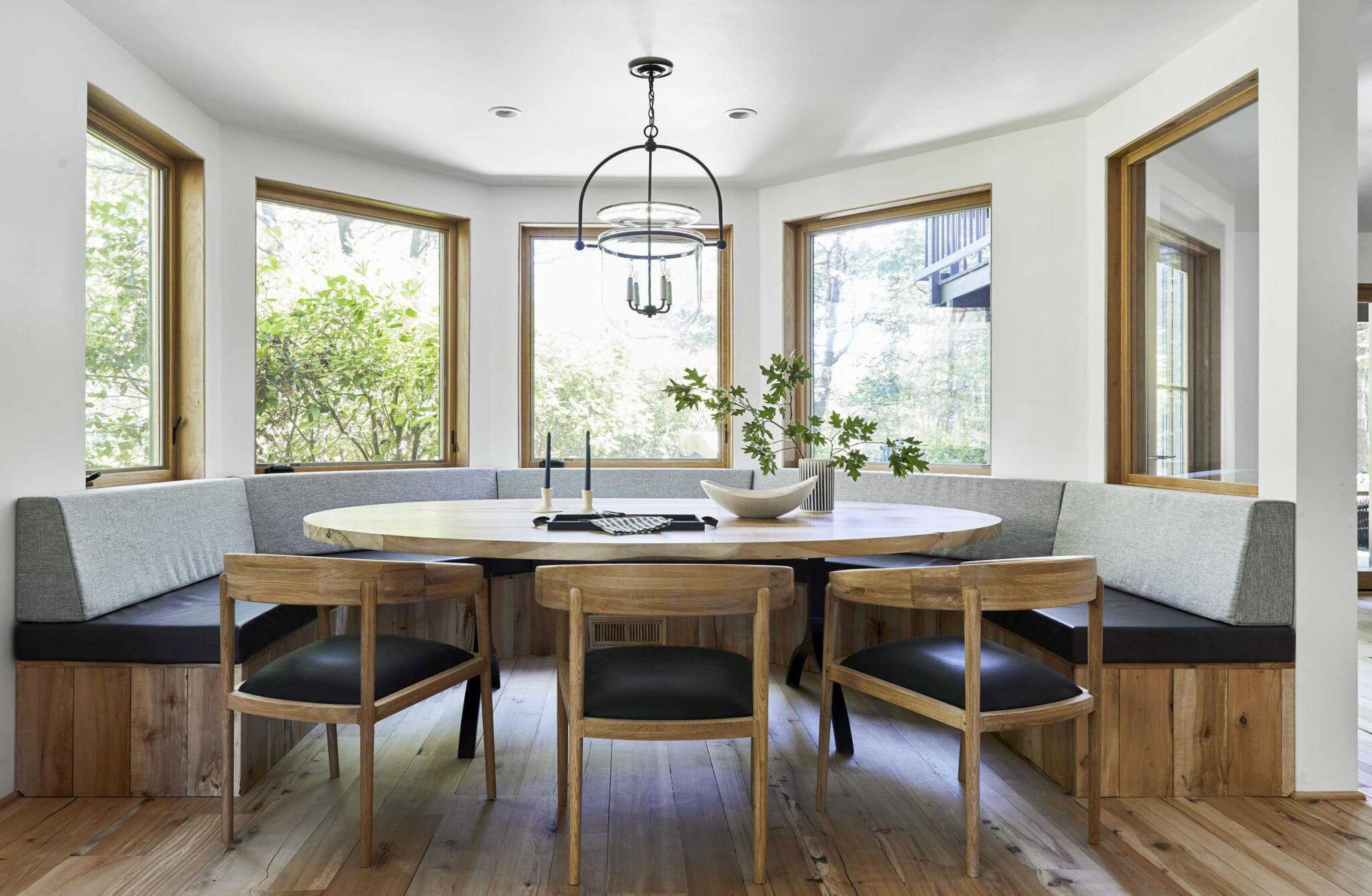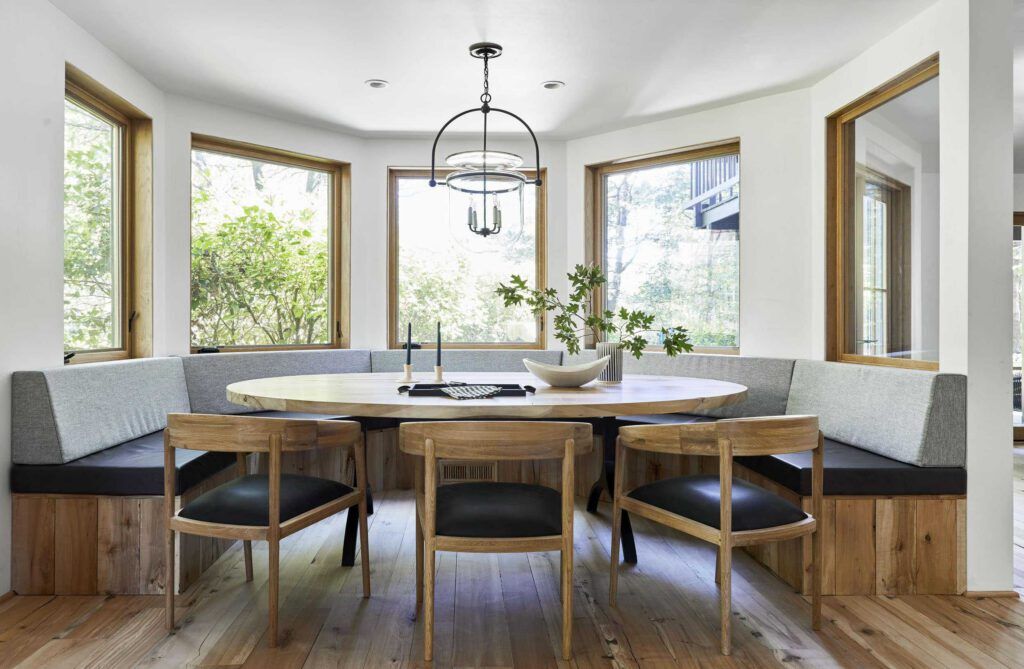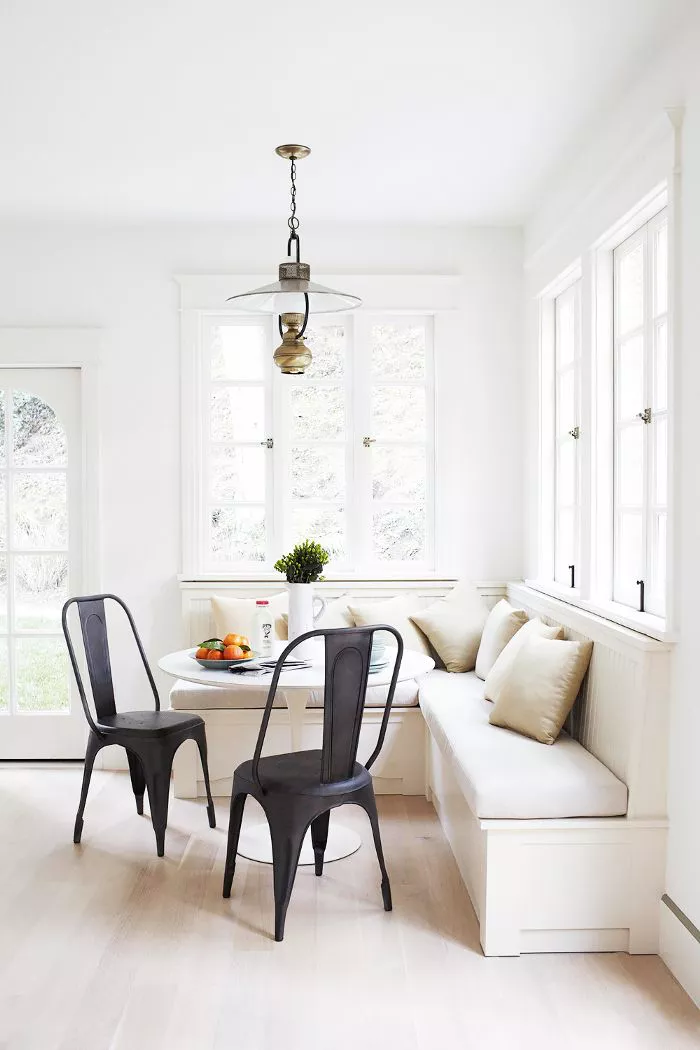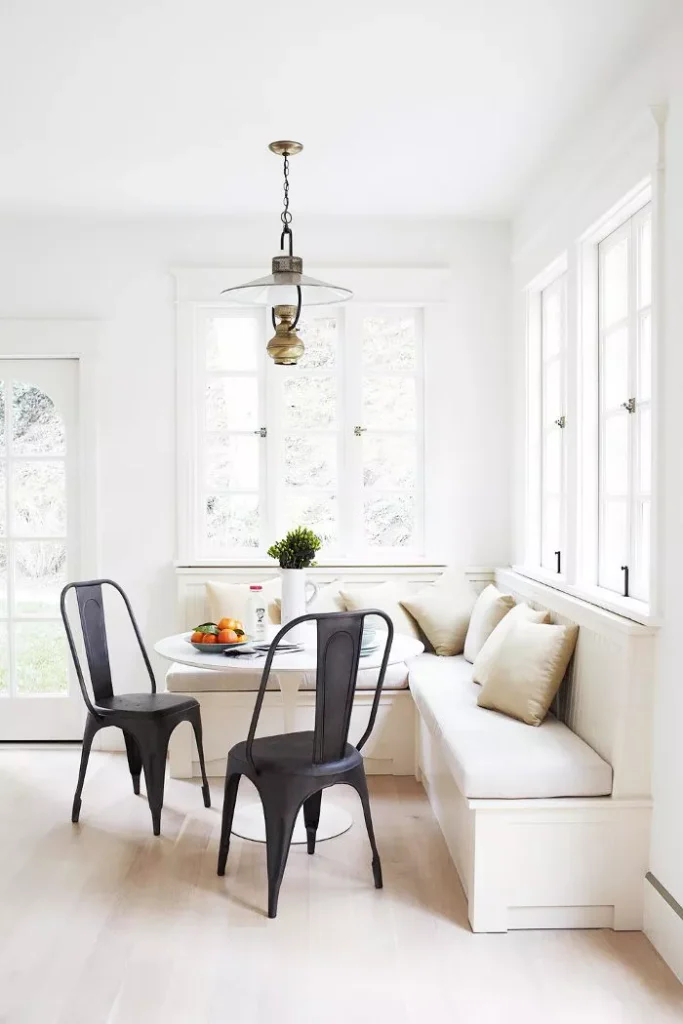 9. Wine or Beverage Refrigerator
Tired of drinks taking up valuable fridge space? Add a wine or beverage refrigerator to your kitchen and keep them in a separate space. Depending on how much room you have, you can opt for a full-height wine fridge, which is similar to your standard refrigerator height, or an under-counter model. While there's always a balance, more built-in appliances tend to add a high-end look to your kitchen.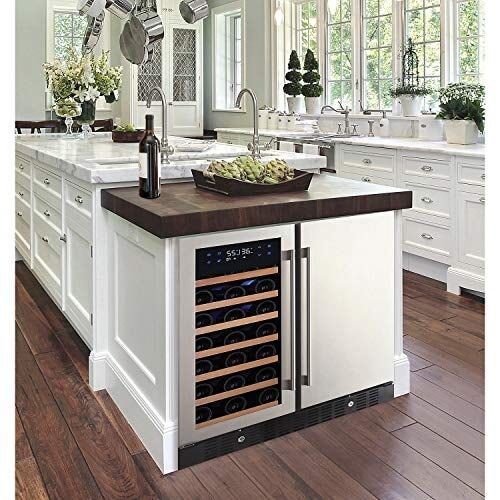 10. Mix and Matching Colors
While light and white kitchens are definitely in, don't be afraid to take some risks and mix and match colors. Especially if you don't have a large budget, using sophiscated colors like dark blues and greens with stylish hardware is a great way to make your kitchen high-end.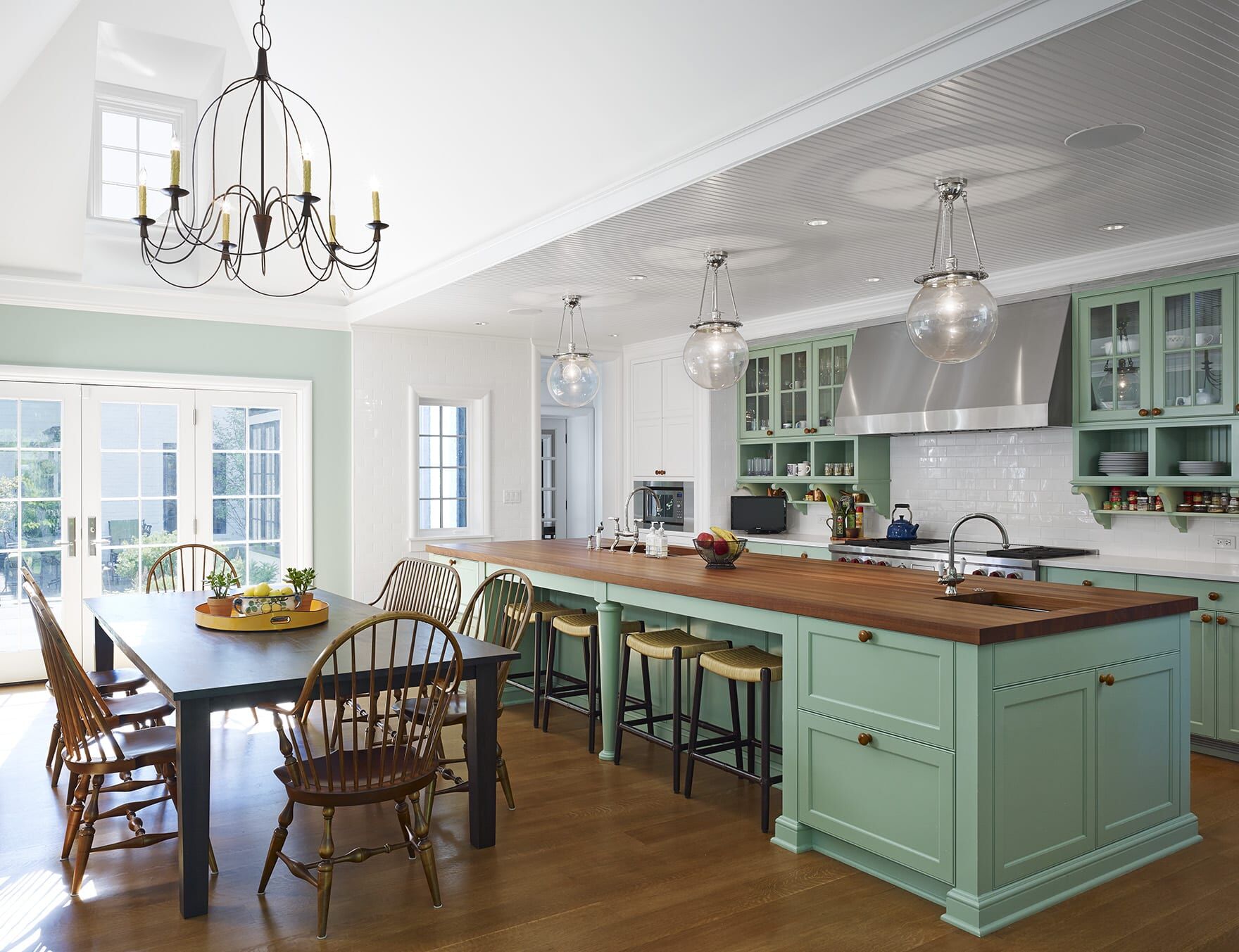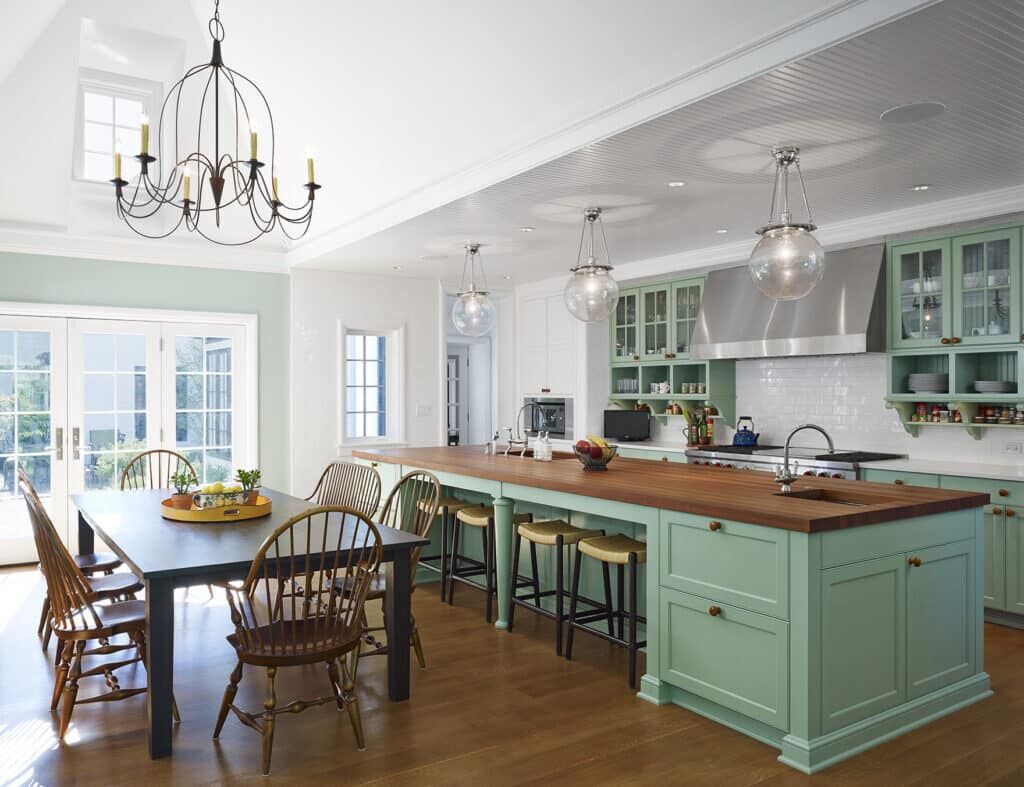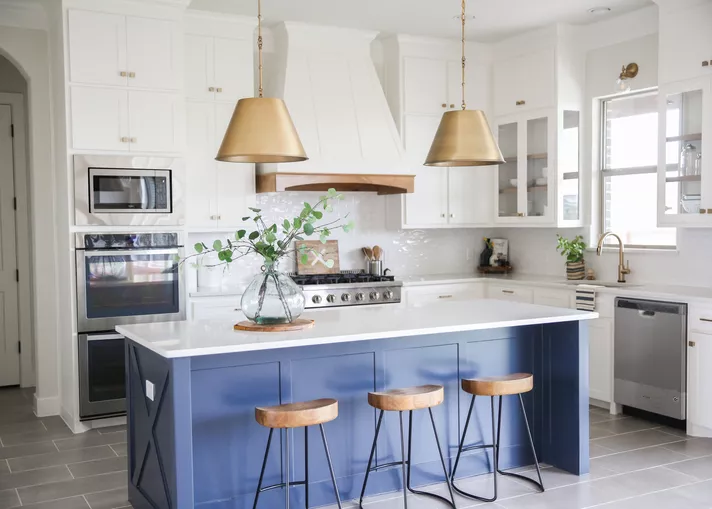 11. Waterfall Countertops
Waterfall countertops, especially on islands, are a great way to bring in more stone and tile to contrast wood cabinetry. Mixing and matching textures and colors is a fantastic way to add a high-end look to your kitchen, and waterfall countertops is our favorite way to accomplish this.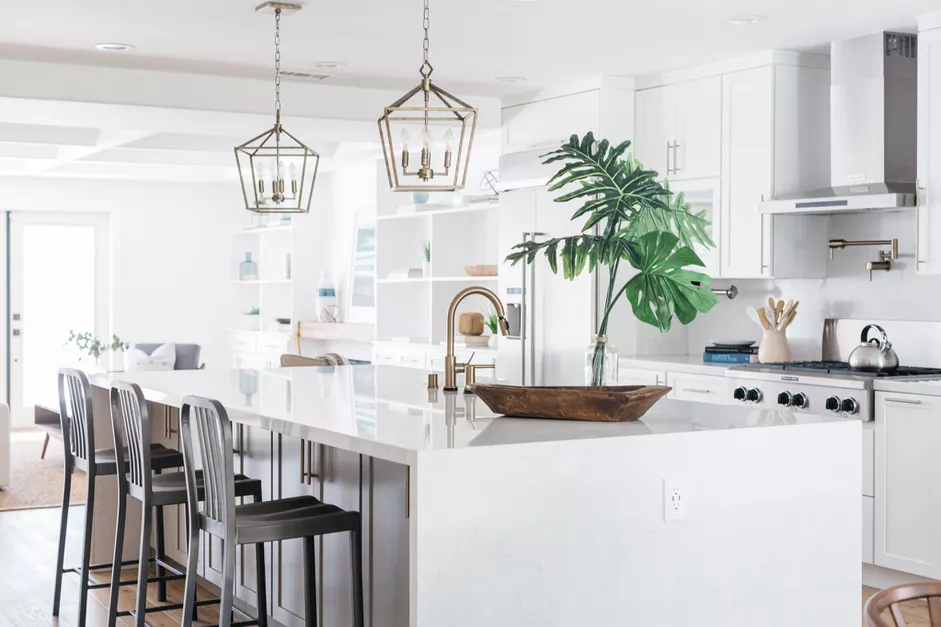 Have another kitchen trend you love to elevate a space? Let us know in the comments below!